Shengalis reject agreement between Baghdad and KRG
Describing the agreement between the Baghdad government and the Kurdistan regional government as a crime against Yazidi people after the Shengal massacre in 2014, Shengalis emphasize that they reject the agreement.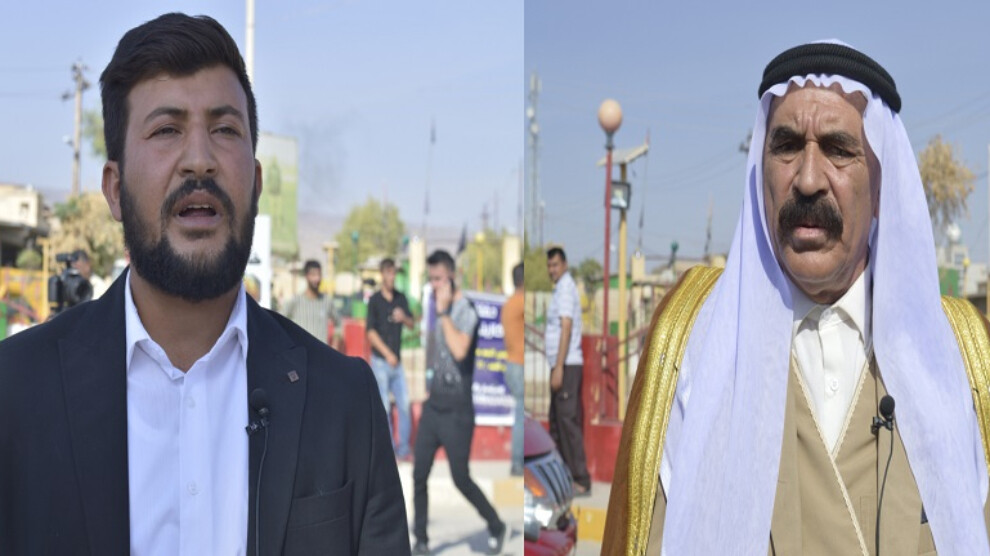 The Baghdad government and the Kurdistan Region government announced on October 9 that they reached an agreement over the administration of Shengal. However, the parties did not take into account the situation of the Shengal people and the fact that the Iraqi army and peshmerga forces left Shengal and did not protect the people from the massacre carried out by ISIS gangs in 2014.
For the last six years after the Shengal massacre, the region has been protected thanks to the Shengal Resistance Units (YBŞ), the Shengal Democratic Autonomous Administration Council and the Êzidxan-Asayish (Yazidi Land-Public Security). The people of Shengal reject the agreement made on the administration of Shengal without keeping public opinion in mind. They describe it as a crime against Yazidi rights.
Sunni, Shiite and Yazidi peoples in Shengal took to the streets on Sunday to protest the agreement between Baghdad and the Kurdistan Region government. The people of Shengal expressed their response to the agreement with the slogan "No to agreements that do not represent Shengal's people".
One of the participants of the march, Yazidi Tribes Representative Seid Hemo, describes the agreement as a new massacre after the one in 2014. He states that plans are being made over the people of Shengal.
"TURKEY ENDANGERS THE LIVES OF YAZIDIS"
Underlining their rejection of the agreement, Seid Hemo said, "The agreement does not serve the people of the region. When ISIS gangs attacked, neither the Iraqi army nor the peshmerga forces protected the land. The people of Shengal took the responsibility of protecting the territory. They defended both themselves and their land. All peoples in Shengal reject this agreement. The Turkish state may have a connection with this agreement. Because it is constantly attacking Shengal. The Turkish state is endangering the lives of the Yazidis by using the PKK as an excuse."
"WITH THE RETURN OF THE PESHMERGA, UNREST WILL EMERGE"
Ali Hisên recalled the fact that Peshmerga forces and the Iraqi army did not fight against the gangs during the ISIS onslaught and abandoned Shengal; "The Yazidi people faced the most brutal massacres and suffered genocide. The fate of thousands of Yazidis is still unclear. Unrest will come when the Peshmerga returns to the region. We condemn and reject the agreement because it is made against our will."
RELATED NEWS: