Siran villagers: Turkish army bombs us day and night
Siran village residents said the Turkish army fires on them and bombs them every day with KNS rifles and DHSKs, and added: "They want to push us out of our village with these attacks.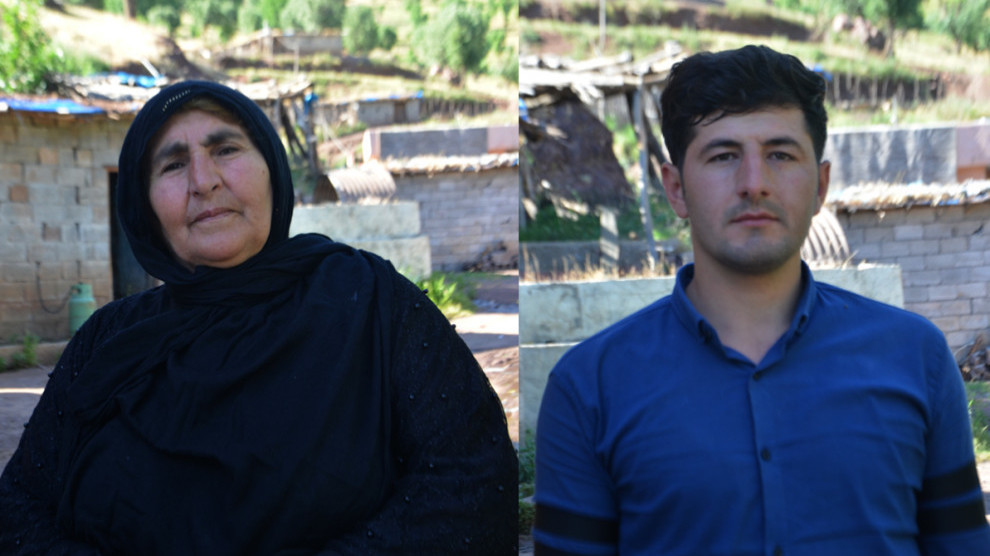 The Turkish army has set up many bases in the Siran village in the Bradost region and has been pressuring the villagers. The villagers in Siran spoke to RojNews and said they are fired on when they leave their homes for even the most mundane things.
Nuredin Dawid said the Turkish army has been a threat against the villagers' lives since the day they entered the village: "They fire at us with sniper and DShK guns. They bomb the vicinity of our village with jets. We can't work our fields or raise our animals. The Turkish army is a threat against the kochers of Ciyadel, Gerwi Kerwerit, Bindewane and Shekif Mountain."
Nuredin Dawid said he was attacked by the Turkish army before when he was picking beets: "The weapons the Turkish army fires at us almost hit us. We had some 150 beehives, but they all died in Turkish state bombings. Whenever our sheep step away from the village, the Turkish army fires at them. We can't even leave our homes."
Esim Qadir protested the Turkish army's invasion attacks and said: "We haven't lived our lives in the last 14 months due to the Turkish army attacks. We were forced to relocate to Alakan, Mina and Sidekan villages several times. When there is a bombing, our children are terrified. I lost 10 animals in the bombings. We want the Turkish army out of here.
We want to light fires at night but we are afraid the Turkish army will shoot at us. When wolves attack our sheep or when something happens, we can't even protect our animals.