Six parties claim for new elections in South Kurdistan
Six Kurdish parties claim fraud has invalidated Iraqi elections.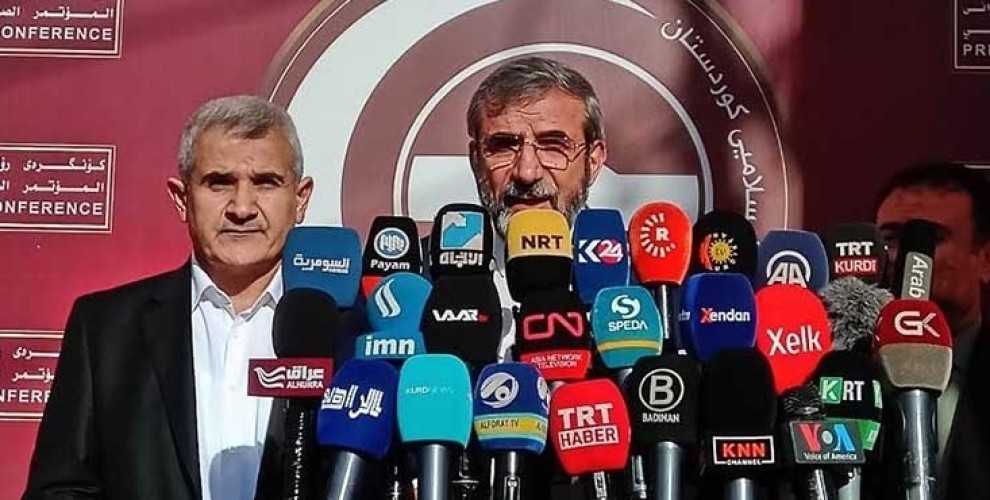 Gorran leader Omer Seyid Ali, Democracy and Justice Coalition leader Berhem Saleh, Jekgirtu leader Selahaddin Bahaeddin, Komel leader Ali Bapir, Communist Party leader Kawe Mahmud and Bizutnewe leader İrfan Abdulaziz met today at the Yekgirtu Hewlêr headquarter to evaluate the election results of the Iraqi Parliamentary elections.
After the meeting, Selahaddin Bahaeddin made a 6-point statement on behalf of the 6 parties.
"Unfortunately it appears that the electronic voting system was hacked, which clearly confirmed a fraud plan. After the assessment we made at the meeting, we have reached the following conclusion:
- We will reject these election results and we acknowledge that the will of the Kurdish voters has been ignored.
- We demand the repetition of the elections in the Kurdistan Region, Kirkuk Province and the controversial regions, under international supervision.
- The parties that participated to this meeting reaffirm their commitment to defend the real will and opinion of our voters.
- We will take political, legal and civil precautions to secure the achievement of the above purposes, away from all kinds of violence.
- A delegation of representatives of these six parties will be set up to reclaim the stolen votes of this community. Every political party that wants to reclaim our people's votes will find here an open door.
- We want the Independent Iraqi Independent High Election Commission to listen to our demands at the earliest possible time".