Soldiers stop villagers from putting out fire in Hakkari
The Turkish soldiers have stopped people from putting out the fire that has raged for the last two days.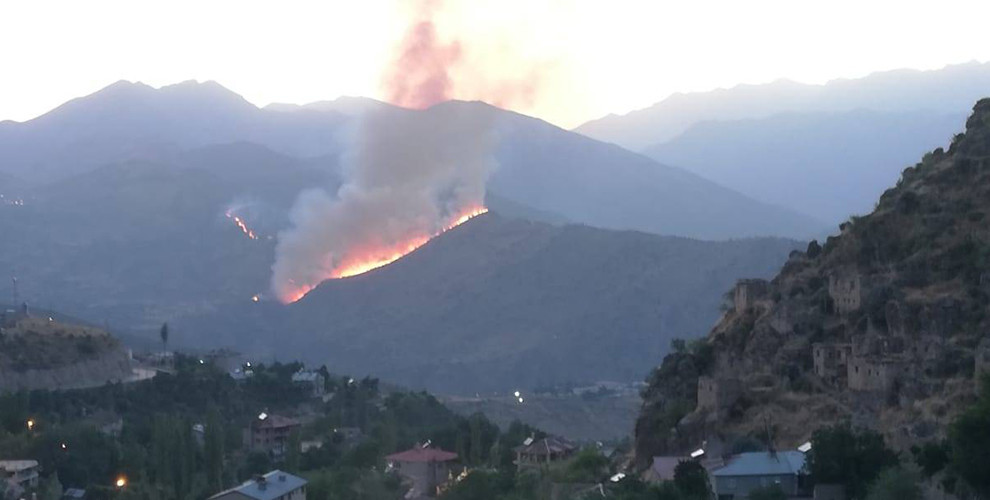 The fire that started two days ago near the top parts of the Karataş Gendarmerie Outpost in the Üzümlü (Dizê) village of Hakkari's Çukurca district continues.
Villagers who wanted to intervene with the fire that burned down many trees were stopped by Turkish soldiers. The firefighters who arrived to put out the fire were only allowed to put out the area near the outpost.