South Kurdistan government prepares ground for Turkish attacks
People living in Binarê Qandil reacted to the invasion attacks carried out by the Turkish state and accused the South Kurdistan government of preparing the ground for the bombing and criticised it for not taking a stand against these attacks.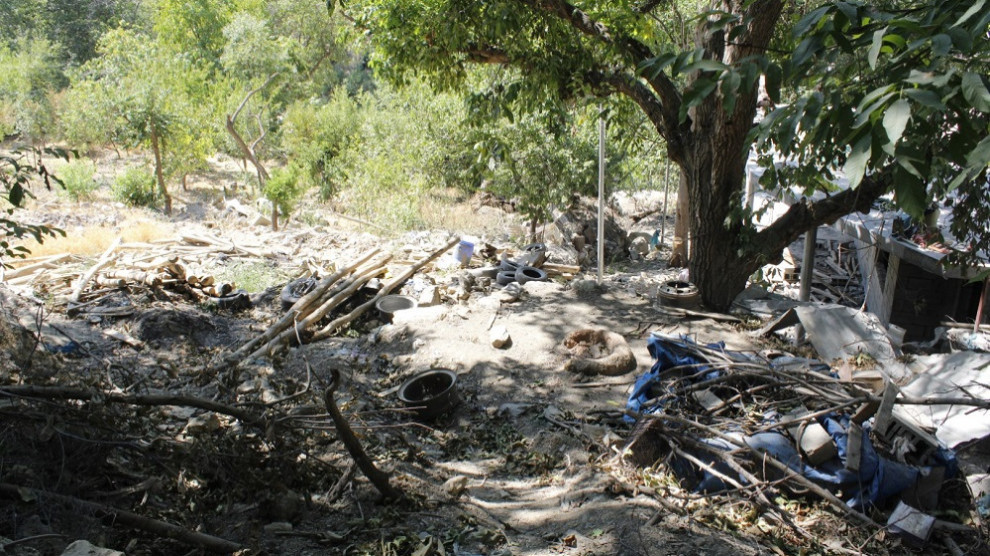 The occupying Turkish state has been bombing villages in Binarê Qandil region of Southern Kurdistan (Northern Iraq) since 2007. According to the report prepared by Binarê Qandil Municipality, 25 people fell as martyrs and dozens were injured in these attacks.
The report also refutes the statements of the Turkish state and the South Kurdistan government saying that "Turkish warplanes only target PKK guerrillas." No reports have been submitted to the South Kurdistan or Iraqi parliament so far on the attacks in the region. People living in Binarê Qandil point out that the Kurdistan Regional Government has remained silent about the attacks and the deaths because of the 50-year oil agreement with the Turkish state.
Muhammed Mavnani, who lives in the village of Mavnan in Balayan, said that the villages, vineyards, gardens and living areas were destroyed by the bombs of the invading Turkish state. Referring to the official statements that Turkish warplanes target only PKK guerrillas, Mavnani said: "Let them come and look at the region, do they see any PKK base or PKK forces? It is not true to say that the Turkish state only targets PKK guerrillas, the bombed sites have nothing to do with the PKK. Our homes and buildings were destroyed, but no one has supported us so far. We cannot work in the gardens due to the bombardment. Fighter jets destroyed all our vineyards and gardens."
In 2018, the village of Serkan in the Balayan region was bombed by the Turkish state and 4 young people lost their lives in their homes. It was revealed that the 4 young university students had no connection with the PKK.
Resul Qadir Hemed, from the village of Serkan, which was bombed repeatedly, said that their village had been bombed since 2015. "The house that was shelled in 2018 was my cousin's house, and one of the four young people was a university graduate. All of them were university graduates."
Condemning the Turkish bombardments and the silence of the South Kurdistan government, Qadir Hamadani said: "This is not the territory of Turkey. The Turkish government takes our revenue and our oil and bombs us. There is no reaction against the attacks in order not to break the 50-year oil agreement with the Turkish state."
Ayşe Resul, whose husband was martyred in the war against the Baath regime in 1987, said that she could not live in her village due to the attacks of the Turkish state; "Zargel, Kortek, all of the massacres of civilians in Biradost and Sheladizê did not happened accidentally. For Turkey being Kurd is sufficient to be targeted. The Kurdistan Regional Government also claims that Turkish warplanes do not target civilians. They even say that there are no casualties or injuries. But everyone knows that this area is under constant attack."