South Kurdistan youth on the way to Qandil against invasion
Youth from southern Kurdistan, northern Iraq, have left for Qandil from Sulaymaniyah in protest at the Turkish invasion.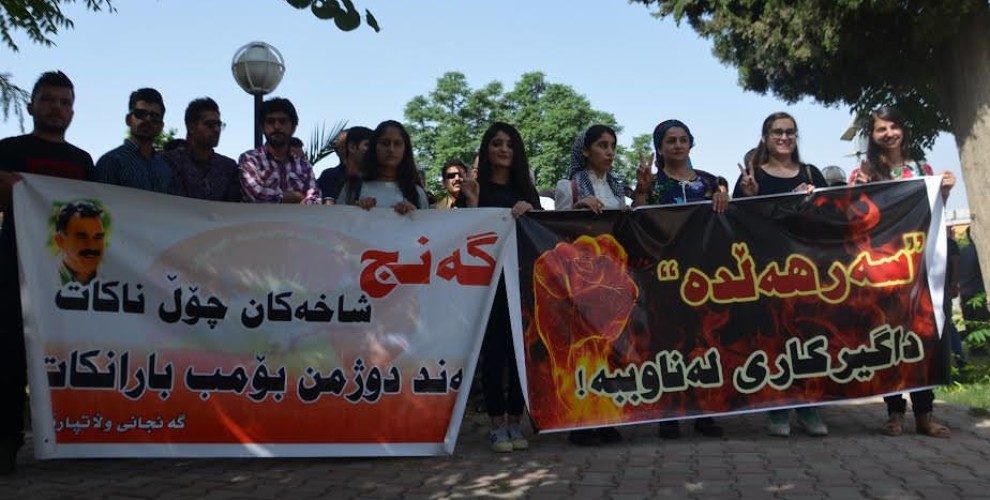 A number of young people under the lead of the Patriotic Youth's Movement and Revolutionary Young Women's Movement gathered at the Nalî Park in Sulaymaniyah and made a press statement at 09:00 this morning before leaving for Qandil in protest at the Turkish invasion of southern Kurdistan.
The press statement read out by Patriotic Youth's Movement member Wilyam Berzencî said that "We will go to Qandil as human shields against Turkish invasion with the motto 'Serî Hilde' (Rise Up).
According to the statement, young people from all cities of southern Kurdistan will gather in Ranya from where they will move to Qandil.
Following a press statement against invasion in Qandil, a group of youth will stay there and start a human shield action.