State terror in Kurdistan: dozens taken into custody
Dozens of people have been detained in the course of the political genocide campaign in northern Kurdistan. In most cases, it is unclear what the individuals are accused of. Access to legal counsel is denied.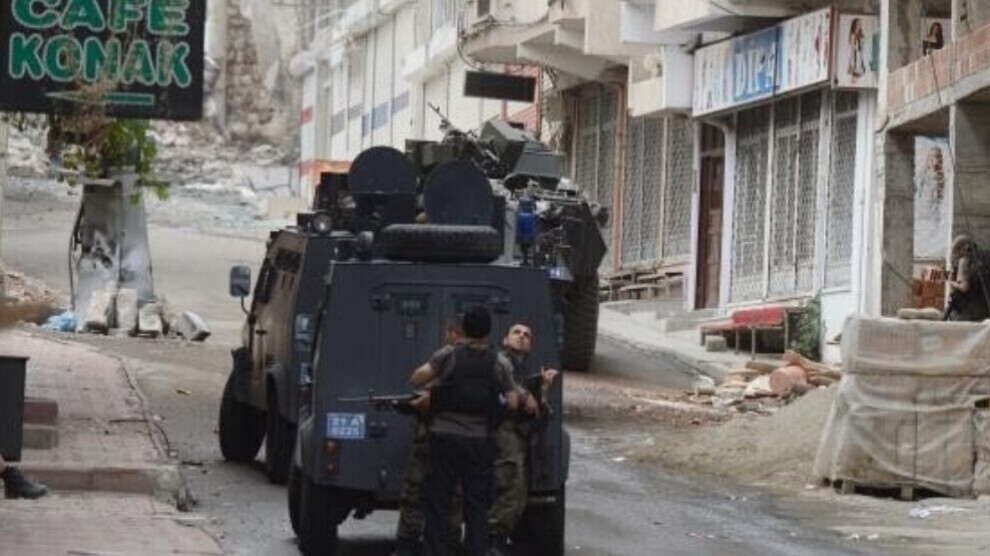 Dozens of people have been taken into custody during raids in the Kurdish provinces of Amed (Diyarbakır), Şırnak and Bitlis.
In the Silvan district of Amed, numerous houses were stormed by police and 13 people were detained. Those affected are accused of planning actions to mark the anniversary of the Kobanê uprisings from October 6 to 8, 2014. Of those arrested, the names of Rêzan Erenfik, Mehmet Katar, Doğan Tuncer, Veysi Fidan and İsmail Ulaş are known. Their homes were searched.
Apartments in several neighborhoods in the Cizre district of Şırnak were also stormed in the early morning for reasons that are as yet unknown. Pınar Kurami, Ali Tunç and Cengiz Hadioğlu were detained, and other people are being sought.
Twelve people were arrested in Şırnak's Silopi district on Tuesday as part of the political crackdown on the Kurdish opposition. Those involved are still being held at the police headquarters in the district.
An arrest operation conducted jointly by the police and the gendarmerie took place in Bitlis and the surrounding districts on Tuesday morning. A total of eight people were detained, including HDP politicians Aziz Başboğa and Ihsan Deniz. What they are accused of is unknown. The file is classified and those arrested are denied access to lawyers.