Tactics and dreaming in Zap
A storm is about to break. First poets fought in the battlefields; words clashed with swords. Now, fighters are turning words into ammunition and augmenting freedom with new tactics.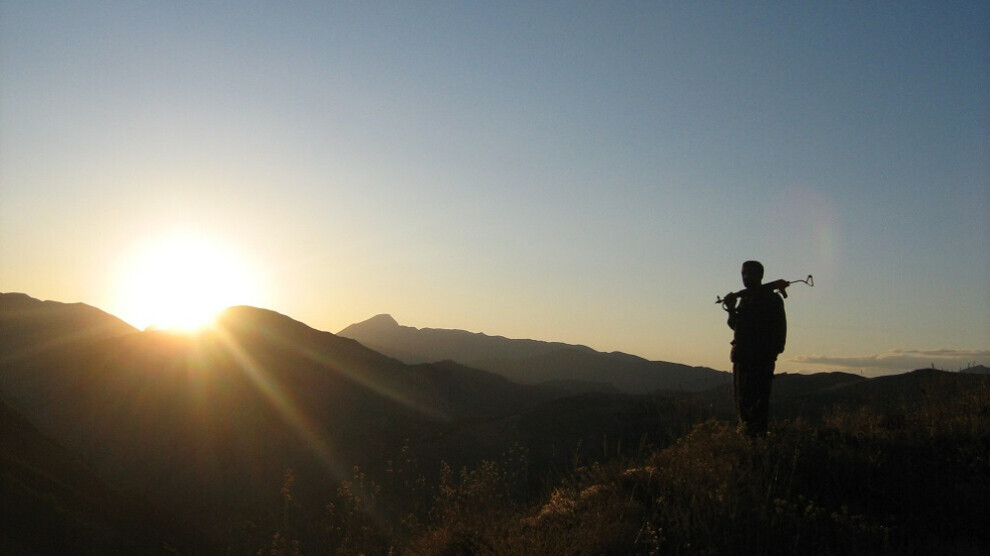 The time has come, we are dreaming. With screams of anger and rebellion, with ululations that would make the ears of cruel and rapist fascists explode. Not by staring at the stars in a romantic mood, but focusing on the target and the goal and leading the resistance through tactics. Freedom comes through the doors of resistance in Zap.
It's time to dream. This time is coming with good news from the women in the mountains. It comes with the brave stance of the YJA Star fighters. It comes with the freedom ambition of the YJA Star, which devotes itself to the freedom of its people. This dream of freedom requires being brave even when falling into the ground. The guerrillas are fighting with the awareness of this imperative and historic role.
The experience gained from the sacrificing spirit in the resistance tunnels from Zendura to Hill Sor is currently inspiring the guerrillas in Zap. Freedom fighters are coming for the invaders by devoting themselves to the bright path of freedom. YJA Star guerrillas are leading the way. They are confronting the oppressor and firing the first bullet into their forehead. The YJA Star guerrillas thus become the first to be immortalized in the Zap war that started on April 17.
Experience gained from the battle tunnels, faith and devotion to the Apoist philosophy that brings in willpower, mobile guerrilla teams dominate the ground and create novel tactics. The YJA Star guerrillas believe in these tactics without hesitation, which will advance the art of war and the strategy. Their devotion to the female stance introduced by the Apoist philosophy makes them dream. We also see in the daily reports on actions that the dream time is all about applying these tactics correctly. The paid soldiers of the fascist and rapist army cannot make progress for this reason. Advancing the tactic through creative actions also steps up the dream time.
Every piece of land in Zap has turned into an area of ​​resistance. Each YJA Star fighter who takes over the flag of victory is passing it around in Şikefta Birîndara Resistance Area, Kurojahro Resistance Area, Şehit Şahin Resistance Area, Çiyayê Reş Resistance Area.
While handing over this flag, martyr Saristan Botan and her comrades died leading the tactic in Zap and dreaming of future freedom. Their comrades are still fighting, and they are fighting and winning with a tough stance and clear mind in the resistance areas of Zap cooled by a gentle breeze.