Tevgera Azadi: Our offices were shut down on Turkey's demand
Tevgera Azadi pointed out that the shutting down of their party served the invading Turkish state and added: "Party groups in Iraq and the Kurdistan region should have a will against this and take a stand. The Iraqi government shouldn't be silent either.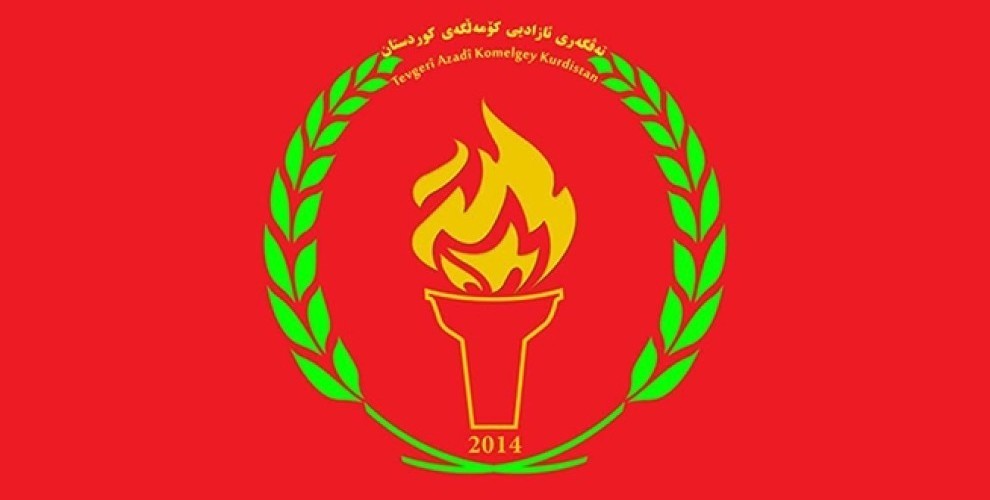 After Tevgera Azadi's offices were shut down, Turkey's Consul To Hewlêr Hakan Karacay thanked the PUK and called the Tevgera Azadi "terrorists".
Tevgera Azadi Co-Presidency issued a written statement on the matter today and said, "The statement made by Turkey's Representative for the Kurdistan Region violates the sovereign integrity of Iraq and Kurdistan, and transgresses all political and administrative measures. Tevgera Azadi is a legal party, and its fundamental issues are democracy and peace. Tevgera Azadi has a national outlook, and nobody can call the party terrorist, or blame the party."
"IT IS APPARENT WHO INFLUENCED THE DECISION"
The statement continued:
"We have applied for official status since our party was founded. But we still haven't received a response. Some decisions coming out of the Kurdistan region serve the interests of those who want to invade Kurdistan sometimes. Despite all these, we are a legal political party, like all others in Iraq and the Kurdistan region. We have the right to open party offices throughout Iraq (in all 19 provinces).
Turkey's Consul to Hewlêr Hakan Karacay thanked the regional government and called the Tevgera Azadi "terrorists". We had asked before who had influenced the decision against our party, and who it served. This statement has revealed that it is the invaders taking advantage of Kurdistan. The decision is not legal, or lawful."
"TURKEY WANTS TO ACT AS A GOVERNOR TO KURDISTAN"
The statement pointed out Turkey's invasion plans: "Turkey wants to act as a governor to the Kurdistan region and rule over the region. So, everybody needs to take a stand and refuse to accept this. We would like to ask this to the Iraqi and Kurdistan Regional governments: If a representative of the Turkish state sees it as his right to transgress limits, then where does Iraq or the Kurdistan region have sovereignty? Turkey's transgression must be responded to. Even if the regional government accepts this for their own interests, our people shouldn't."
CALL FOR ACTION
Tevgera Azadi concluded the statement as folllows:
"Party groups in Iraq and the Kurdistan region should have a will and take a stand against this. The Iraqi government should also speak up. Silence is surrender. Turkey won't stop at this. Meanwhile, some forces are aiding Turkey. We will take the matter up and speak up against it. We will utilize all legal ways."