The AKP's 'hospital lie': open and close when election nears
Erciş State Hospital has been officially inaugurated 10 times.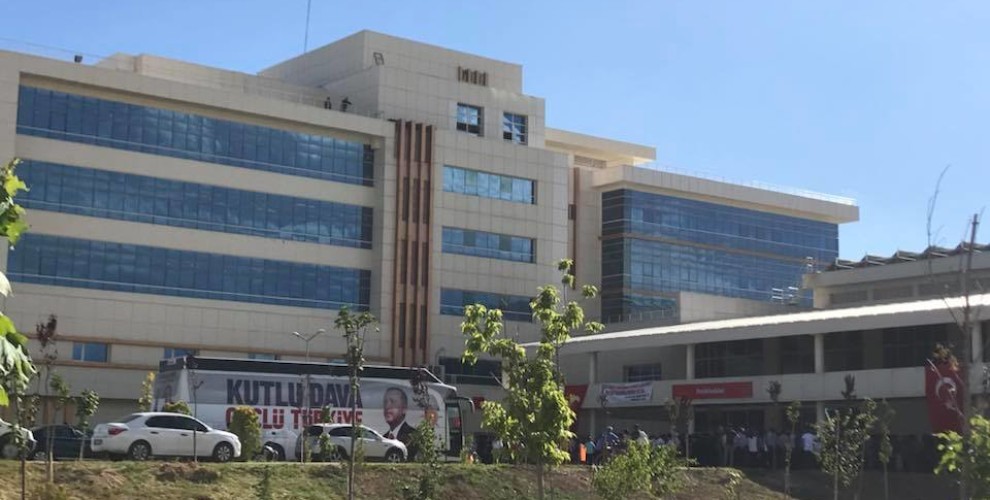 The AKP, unable to get support in any city of Kurdistan, has begun spreading new lies in Van, during its election campaign.
The Erciş District State Hospital, which the AKP government started to build in 2008, has been officially opened 10 times so far.
The new Erciş State Hospital, which was previously announced to be completed in 2012 will be reopened now on the days before the 24 June elections.
There is neither a doctor, a health worker nor a medical device in the hospital opened by the AKP for the 10th time.
Many patients who heard of the opening found the building empty when they went there: there were no doctors nor medical devices. The people of Erciş have no doubt as to the new election lie spread by the AKP.
After the AKP's 'hospital lie', the people of Erciş have to take patients back to Van. The people have it clear that this is yet another lie by the AKP, given that they cannot get any support from people here.
Today is open, tomorrow is close
"The AKP has been opening and closing this hospital for 10 years, especially in the election period, they open the hospital and close it again later" say people in Erciş.
"In this election, - they said - the AKP in Erciş has no interest in what the people want. They will melt away in Van. They opened this hospital time and time again for 10 years with ceremony and all, and then closed it again. But with these lies they actually deceived themselves. The AKP will get the answer they deserve on 24 June. People are tired of these lies and of the AKP attitude towards Kurds".
In 2011, when the earthquake of 7.4 magnitude hit Van, 600 people died in Erciş, a town with a population of 200,000.
Erciş State Hospital was severely damaged by the earthquake, was evacuated and then painted and reopened.
Some of the hospital wards have been transferred in prefabricated buildings put up in the hospital's garden.
The people of Erciş have been treated in the seriously damaged building and prefabricated sections for 7 years.
Patients in Erciş, where thousands of patients are under one doctor, have to go to Van for treatment.