The Peoples' United Revolutionary Movement claims responsibility for action in Istanbul
The Peoples' United Revolutionary Movement (HBDH) claimed responsibility for the action against ISMEK in the Istanbul Sultançiftliği municipality.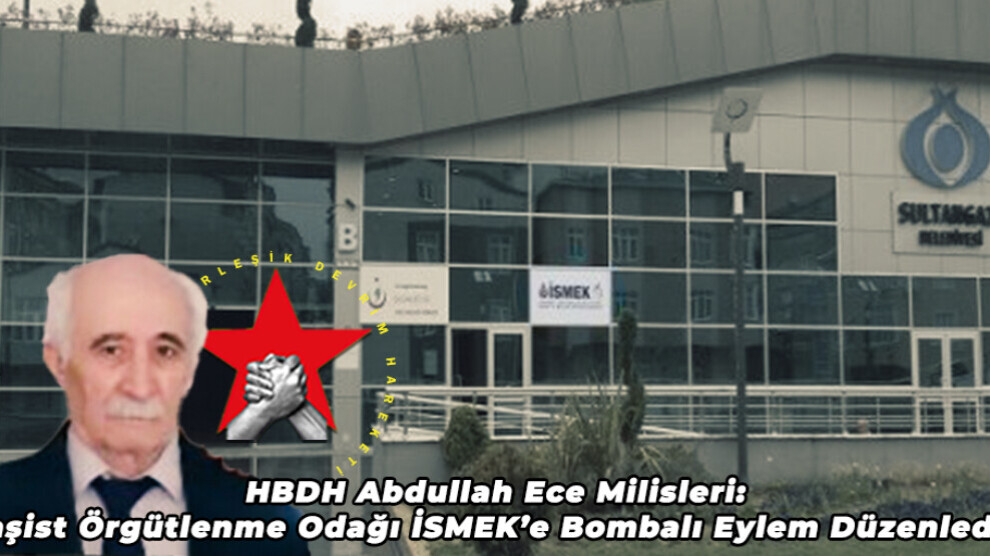 The Peoples' United Revolutionary Movement (HBDH) Abdullah Ece Militia said in a statement that it carried out an action on the ISMEK building, which is stated to be used by religious sects, at around 10 pm on the night of 19 May.
The statement said: "These reactionary fascist organizations carry out activities in the neighbourhoods where poor workers live. They are working both to expand the mass base of the fascist government and to make society reactionary. They try to recruit people for the intelligence network of the fascist state. For these reasons, they are one of the natural targets of our revolutionary actions."
The statement added: "Working as an intelligence network, these institutions target people in poor neighbourhoods, revolutionaries and anyone who hates fascism. The HBDH militia reminds the fascist government of the action it carried out against the guards in Bursa, and we announce that we carried out this action in memory of Abdullah Ece, who lost his life in prison recently."