"The Yazidi community demands self-determination"
PADÊ co-chair Omar Salih spoke to ANF about an official visit of a delegation from Shengal to Iraqi President Barham Salih. The essential demand is self-determination, the Yazidi politician stated.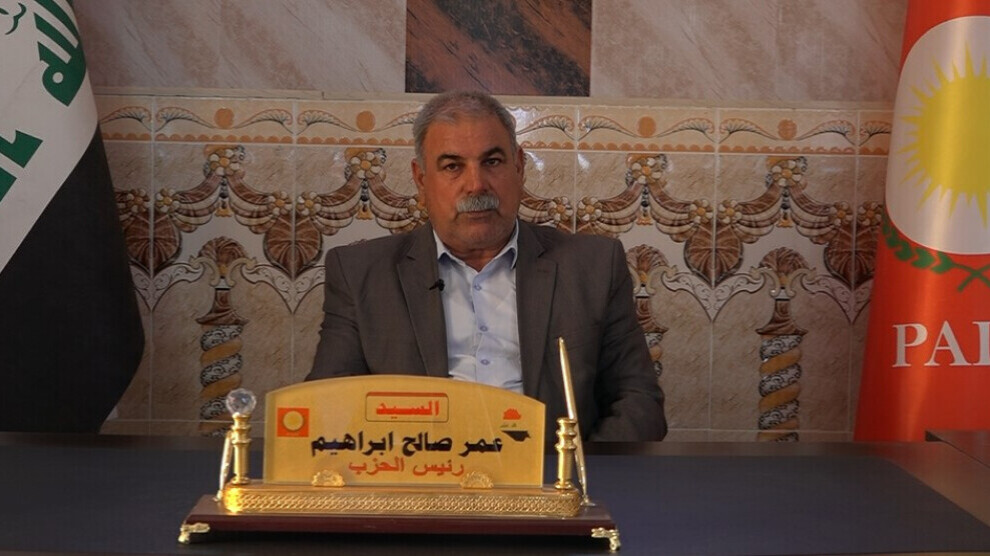 A delegation from Shengal held an official meeting with Iraqi President Barham Salih at his official residence on 19 June. The discussion focused on the situation in Shengal and Iraq and the demands of the Yazidi community. Omar Salih, co-chairman of the Yazidi party PADÊ, was part of the delegation and spoke to ANF about the meeting.

According to Salih, talks took place in Shengal beforehand to determine the members of the delegation and to prepare a report for the Iraqi government on the current situation, the existing problems, possible solutions and the demands of the Yazidi society. The delegation was composed of representatives from Ittihad Wetanî, Teqaddûm, PADÊ, the Yazidi women's movement TAJÊ, the Shengal Autonomous Council, the Christian and Turkmen communities and other representatives. "There were about twenty of us and we presented the demands of our people to Barham Salih," said Omar Salih, adding that the delegation represented the entire population of Shengal.
According to Omar Salih, the basic demand of the delegation is the self-determination of the people living in Shengal. An important topic during the discussion was the situation of the people displaced from Shengal during the ISIS onslaught in 2014. The PADÊ co-chair said that their return is prevented for political reasons. "We are not hostile to anyone and no one has driven the KDP out of Shengal," Omar Salih explained. Rather, he said, the KDP suddenly withdrew in 2014 and left the population to the massacres of ISIS.
"Some are trying to stir up conflicts within the Yazidi community and turn people against each other. We will not allow that. We are ready for dialogue with all Yazidis, our door is always open for talks. What is important to us above all is alliance in order to protect Shengal and our people. We also appeal to the people for this. The MIT (Turkish intelligence service) has established itself everywhere and, unfortunately, there are also Yazidis in Shengal who work together with the Turkish secret service. Denunciations are taking place. The Turkish state wants to occupy Diyala, Selahaddin and Ambar as well as Mosul and Kirkuk and is acting very aggressively," said Omar Salih.