Three-day general strike kicks off in Rojhilat
A general strike started in the cities of Rojhilat, where protests against the Iranian regime continue.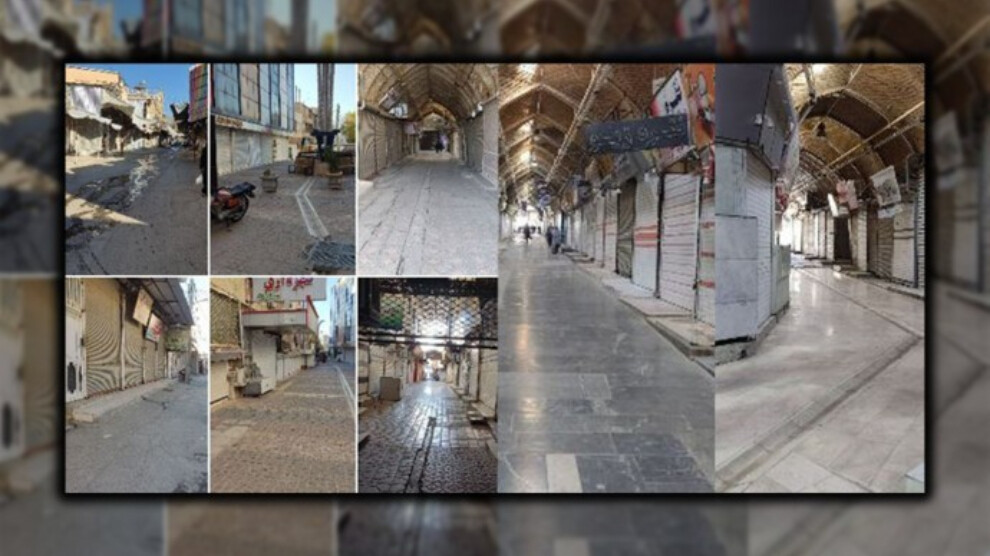 Civil society organizations, artists and writers called for a general strike in the cities of Iran and Rojhilat on the occasion of the anniversary of the protest demonstrations on 15 November 2019.
As a result of the 3-day strike, shopkeepers in Sine, Mahabad, Bane, Merîwan, Seqiz, Kamyaran, Serdeşt, Dîwander, Ciwanro and many other cities closed their shutters.
In addition, protest actions started in many cities.