Three years of ban on actions and demos in Van
Pressure begins to increase in Van as the ban on events, demos and activities has reached day 1,130. Every road and street in Van see a heavy police and armored vehicles presence, while people are under constant pressure.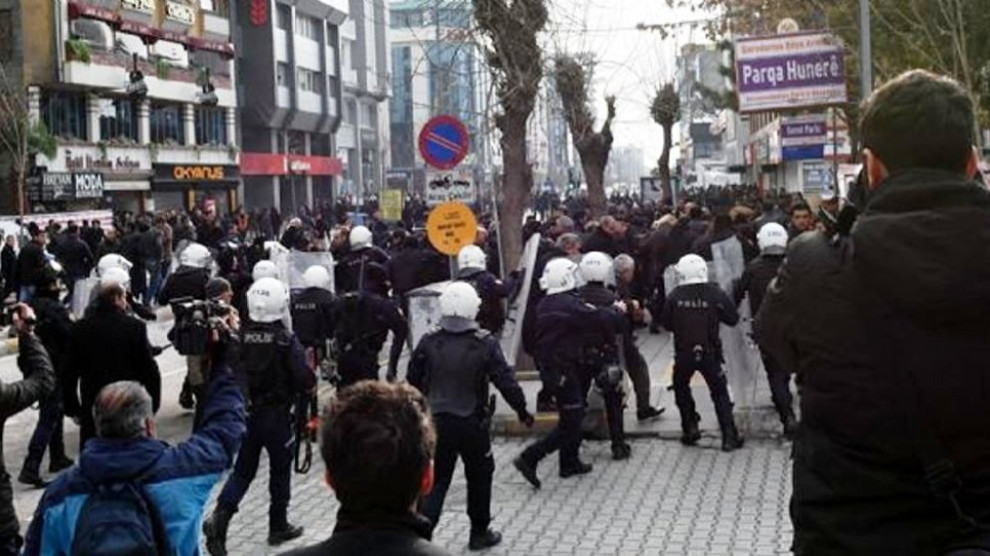 The AKP-MHP government has arbitrarily imposed a ban on all kinds of actions and activities in Van province for more than three years. Arbitrary bans in Van are extended every 15 days.
The bans that started on 21 November 2016 have been going on for 1,130 days. In addition to the prohibitions of actions and activities, rights violations in the city have also increase in recent years. According to figures provided by the Human Rights Association (IHD) Van Branch, 24,500 rights violations were suffered in the city between the end of 2016 and December 2019.
A total of 2,100 houses were raided in the city in the last 4 years, 2,900 people were detained, 635 of those detained were remanded in custody. Almost all the roads and streets of Van, see a heavy police presence. The city's busiest streets, Maraş, Cumhuriyet, Kazım Karabekir, Sıhke and Iskele streets are permanently patrolled by armored vehicles.
The people said their lives and property are in danger in Van because of the State of eEmergency. Tradesmen are having big difficulties in continuing running their business. Following the appointment of truestees to the HDP-run Van Metropolitan Municipality with HDP, on 19 August, 2019, pressures against Van artisans also increased and markets where people are normally going, are constantly subjected to police pressure.
Business owners are taken into custody, their workplaces sealed. The people of Van, despite all, are continuing to resist as they know that this violence is the AKP revenge for having not been able to win in the city.