TJA: The AKP is responsible for Roboski Massacre
"The responsible of Roboski massacre is the AKP government. Roboski was the continuation of the massacre tradition" said TJA.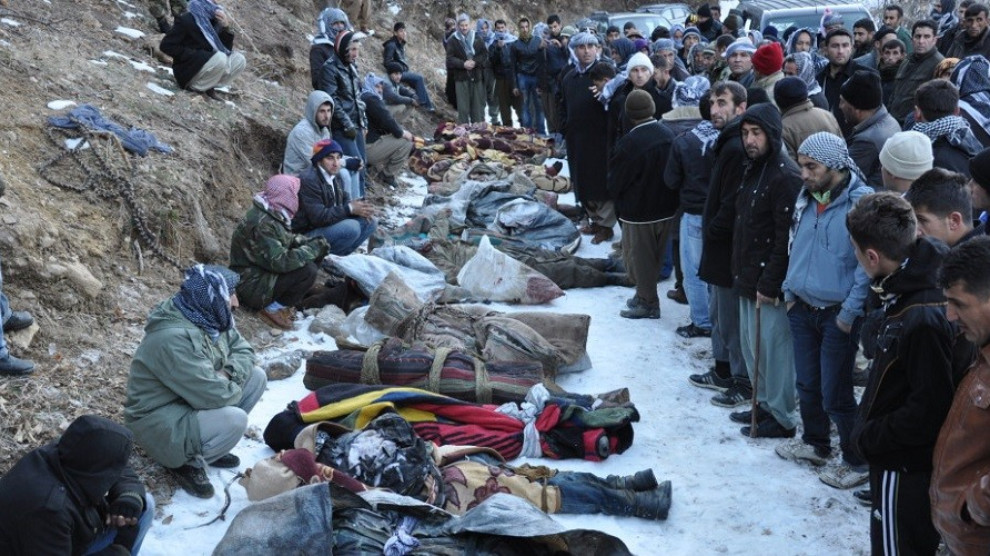 On the occasion of the anniversary of the Roboski Massacre, Free Women's Movement (Tevgera Jinên Azad, TJA) issued a written statement.
TJA pointed out that "throughout the history of the Turkish Republic, from Dersim to Maraş, from Zilan to Roboski, dozens of massacres have taken place."
The statement continued: "These massacres were carried out when different political groups were in power but they are the continuation of the same mentality. The AKP government on 28 December 2011 bombed the village of Roboski, killing 34 civilians and thus showing that they are carrying on the same mentality."
The statement added: "The AKP is responsible for slaughtering these innocent people, they gave the order to bomb them and for eight years have tried to cover up truth. On 2 December this year In Til Rifat, in Rojava, they again slaughtered 8 children and 2 adults."
TJA ended its statement stressing that "the AKP will be held accountable despite the cover up and impunity attitudes. We will never give up our search for justice and truth."