Turkish army burns forests, governors prevent firefighting
The Turkish state starts fires in Northern Kurdistan, and authorities prevent locals from extinguishing them.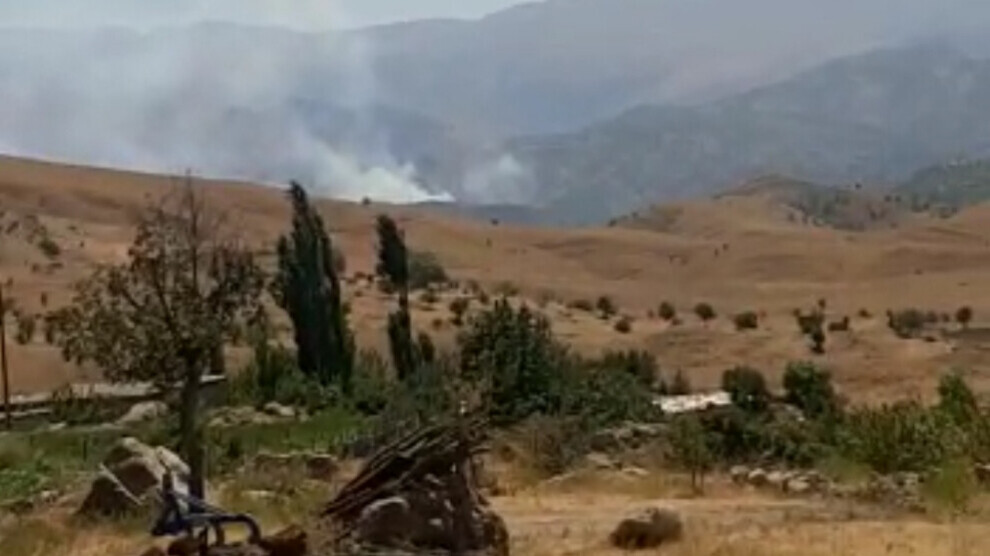 A fire broke out in the village of Mêhrîna in the Besta region of Şırnak, southeast Turkey yesterday. The fire started in the forest area as a result of an attack by Turkish helicopters has not been extinguished yet.
Firefighting is prevented by the Turkish authorities on the grounds that the affected area is "forbidden" to enter.
On the other hand, the forest fire that broke out following a Turkish military operation launched in the villages of Danzi, Kurukaymak and Koçeri in the Hozat district of Dersim and spread to Uzunçeşme village yesterday, has continued to rage for 10 days. The fire consumed tens of hectares of land since firefighting is not allowed. It is reported that the local people who took action to fight the fire were not allowed to do so by Turkish soldiers.
In a written statement, the Governorate of Dersim claimed that the fires could not be extinguished since there is no proper road to reach the fire area from the Hozat district.