Turkish court rules to keep YPJ fighter Çiçek Kobane in prison
YPJ fighter Çiçek Kobanê was taken prisoner by the occupation forces in October 2019 during the invasion of northern Syria and has been imprisoned in Turkey since.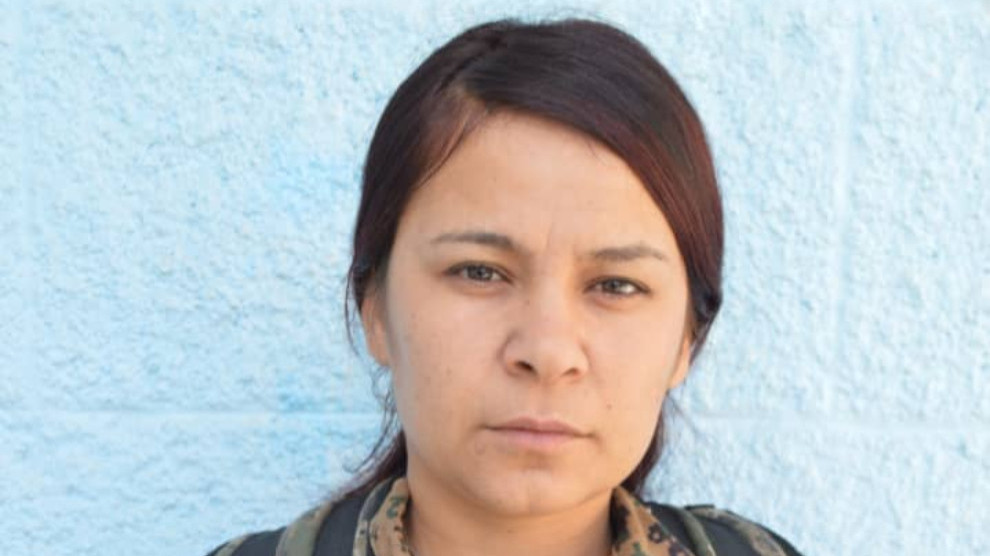 Women's Defense Units (YPJ) fighter Dozgin Temo (Çiçek Kobanê) was injured and fell into the captivity of the jihadist militia Ahrar al-Sham/Battalion Darat Izza in the village Mishrefa near Ain Issa on 21 October 2019. The Darat Izza group has participated in the illegal invasion of Rojava alongside NATO partner Turkey and its so-called "Syrian National Army".
Photos and videos of the capture of Çiçek Kobanê appeared on social networks, in which the gangs announced that the female fighter would be executed.
The jihadists presented the YPJ fighter and shouted, "To slaughter, to the slaughter." Only after international protests was she transferred to Turkey. She could not stand up on her own and could not look after herself at the time of her capture, after which she was taken to the anti-terror department of the police headquarters and put in Urfa T Type Prison.
The first hearing in the case against Temo was held at the 5th Heavy Penal Court in Urfa on Tuesday. Temo gave her statement in Kurdish, translated into Turkish by an interpreter. She said that she joined "the most organized force in Northern Syria" of her own accord, used no weapon and took part in humanitarian missions.
Temo's lawyer Hidayet Emek asked who captured and arrested his client, saying that the case file did not include this information. The lawyer said: "It is not clear who from the FSA groups brought our client in. There is no information either on how our client was injured. The FSA does not have a law enforcement mission, nor the authority to arrest. There is an unlawful and illegal detention in question, which reveals a deficiency in the indictment. Our client comes from Raqqa, Syria. In consideration of the accusations directed at her, it is essential to understand who she was illegally arrested by. On this basis, we demand the identification of those involved in her arrest."
The court rejected the demands, ruled continuation of detention and adjourned the hearing till 28 July.
RELATED NEWS: