Turkish drone attack targets YBŞ vehicle in Shengal
A car belonging to the YBŞ has been bombed by a Turkish drone near an Iraqi military base near Xanesor (Khanasor).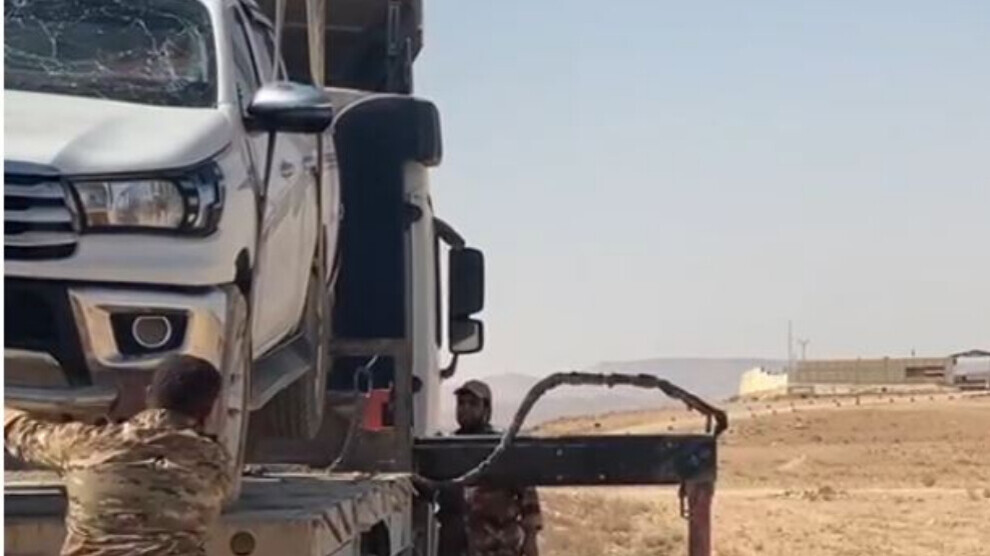 A Turkish drone attacked a car belonging to the Shengal Resistance Units (YBŞ) in the Shengal (Sinjar) region in southern Kurdistan (northern Iraq). The attack took place near an Iraqi army base in the village of Behreva near Xanesor. According to initial reports, the car was bombed twice. A YBŞ statement on the attack is expected later today.

Turkey conducts ongoing drone attacks in northern Iraq and northern Syria. The last drone attack in Shengal took place on 29 August, when, according to the Shengal Resistance Units (YBŞ), two fighters were injured. On the same day, Evizet Abdullah Abid, a civilian father of six children, was killed in a drone attack in the Maxmur refugee camp. The Turkish state makes no distinction between armed forces and civilians in its attacks.
In Shengal, air strikes have increasingly been carried out since 2017 under the pretext of "fighting the PKK". The specific targets are mostly representatives and institutions of the Democratic Autonomous Assembly of Shengal (MXDŞ) and the defence units YBŞ/YJŞ. The casualties are mainly civilians - often survivors of the 2014 ISIS genocide. In June, three civilians were killed in a Turkish drone attack in Shengal, including a twelve-year-old child. In February, three civilian Arab workers died in multi-hour bombings on 22 targets. In December 2021, Merwan Bedel, co-chair of the MXDŞ Executive Commission, a long-time core personality of the autonomous administration, was assassinated in a Turkish drone strike. A doctor and nurses were among the eight people killed in an air strike on a hospital in Sikêniyê in August 2021.
In the autonomous region of northern and eastern Syria, 27 people were killed in Turkish drone attacks in August, including eight minors.