Turkish drone targets house in Shengal
SİHA belonging to the Turkish state bombed a house in the village of Xelef in Shengal.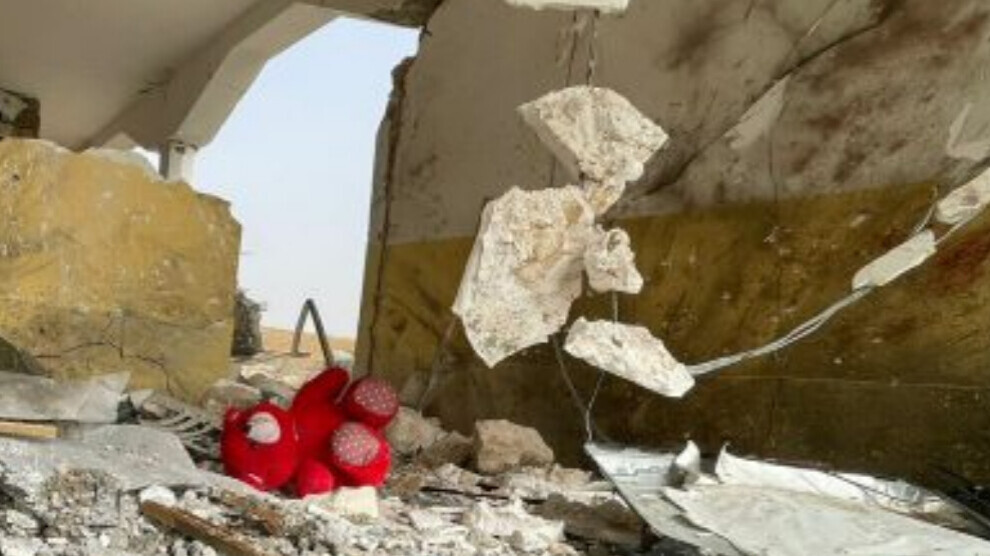 An armed unmanned aerial vehicle (SIHA) belonging to the Turkish army hit a house in the village of Xelef in Shengal's Barê district in the morning hours.
Details of the attack could not be obtained.
The Yazidi town of Shengal (Sinjar), which was subjected to genocide by ISIS mercenaries on August 3, 2014, was liberated on November 13, 2015, after months of resistance led by HPG guerrillas and Shengal Resistance Units (YBŞ). The people of Shengal formed their self-defence and self-government as the greatest response to further massacres and betrayal in Shengal.
Having declared its Democratic Autonomous Administration, Shengal became the target of both the Turkish state and South Kurdistan's ruling party, KDP. While armed groups affiliated with the KDP and the Turkish army launched attacks in 2017, the central Iraqi government also resorted to various methods to eliminate the autonomy in Shengal.
The Turkish state has recently taken action for further massacres in Shengal. YBŞ commanders Pîr Çeko and Agir Cefri were killed on February 27, and Yazidi Public Security Executive Member Şêrzad Şemo Kasım was killed on March 1 by Turkish air strikes. These attacks by the Turkish state took place right after an operation by the YBŞ and Shengal Asayish against MIT (Turkish intelligence service) agents deployed to Shengal by the KDP. Two MIT agents, named Seed Casim Mirad and Selah Berces were captured during the operations of the Shengal security forces, which were carried out on February 24 and dubbed "Revenge Operations".
The attacks of KDP-affiliated mercenaries and Turkish state forces against Shengal have continued uninterruptedly since 2017.