Turkish jets bomb Guhane Valley in South Kurdistan
The Turkish state continues its attacks against various parts of the Kurdistan territory.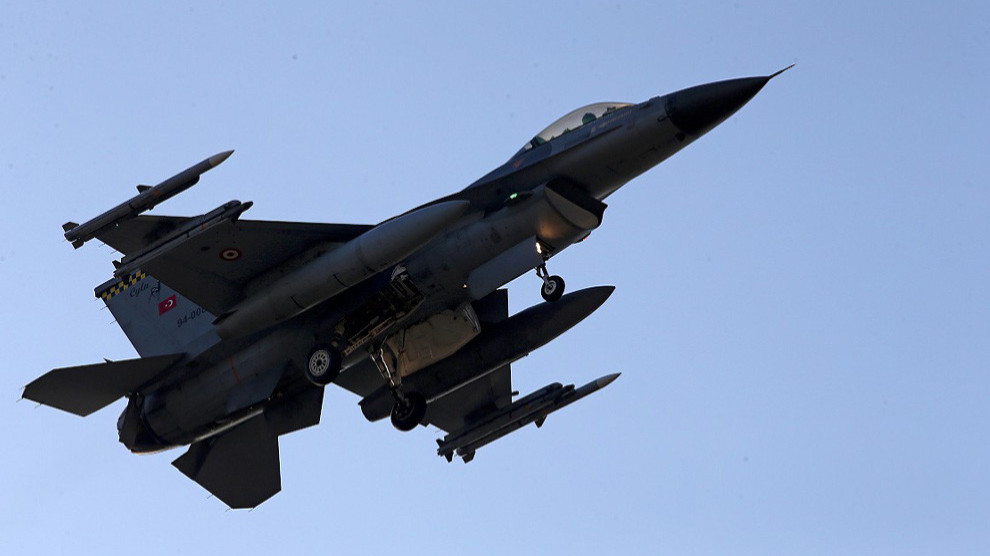 According to the RojNews agency, Turkish fighter jets have again bombed civilian settlement areas in Southern Kurdistan. The Guhane valley near the town of Dînarte was targeted by the latest air strikes on Tuesday. Administratively, the region belongs to the city of Akra, which is located in the Duhok governorate.
It is still unclear whether people were injured in the air strikes. However, due to the seasonal planting and harvesting season, it is possible that civilians were present on their cultivated areas.
For some time, Turkey has been increasing its attacks on Southern Kurdistan territory in the context of its occupation attempts. Last Monday, Turkish fighter jets dropped bombs over the embattled Bradost region, and on the same day, Mount Ehmed between the Zînê Wertê and Zergelê regions in Qandil was attacked. In Zînê Wertê three guerrilla fighters of the People's Defense Forces (HPG) died in a Turkish air raid two weeks ago. At about the same time, Turkey bombed the Maxmur refugee camp. This attack killed three civilians grazing their sheep. For days, Turkish reconnaissance drones have been flying over Maxmur.
The Turkish government claims that the refugee camp, which is under the protection of the United Nations, is a "military camp" and a safe haven for the PKK. Since last July, it has been under a strict embargo imposed by the KDP. The autonomous government in Hewlêr (Erbil) is acting in solidarity with Ankara and is also criminalising the camp's inhabitants. While the Iraqi central government condemned the air raid on Maxmur and demanded respect for the sovereignty of Iraq, Barzani believes that these are legitimate activities of Turkey in Southern Kurdistan.
A fratricidal Kurdish conflict is currently developing in Southern Kurdistan. Many circles are already talking about a second "fratricidal war". The escalation was caused by the Barzani's party KDP stationing troops in Zînê Wertê in close cooperation with Turkey. The location enables control of access to the guerrilla zone in the Qandil Mountains, which for the PKK amounts to a declaration of war.