Turkish military measures in the Kurdish region continue
5 areas in the vicinity of the Ormaniçi village in Şırnak countryside will remain under a ban till the end of September.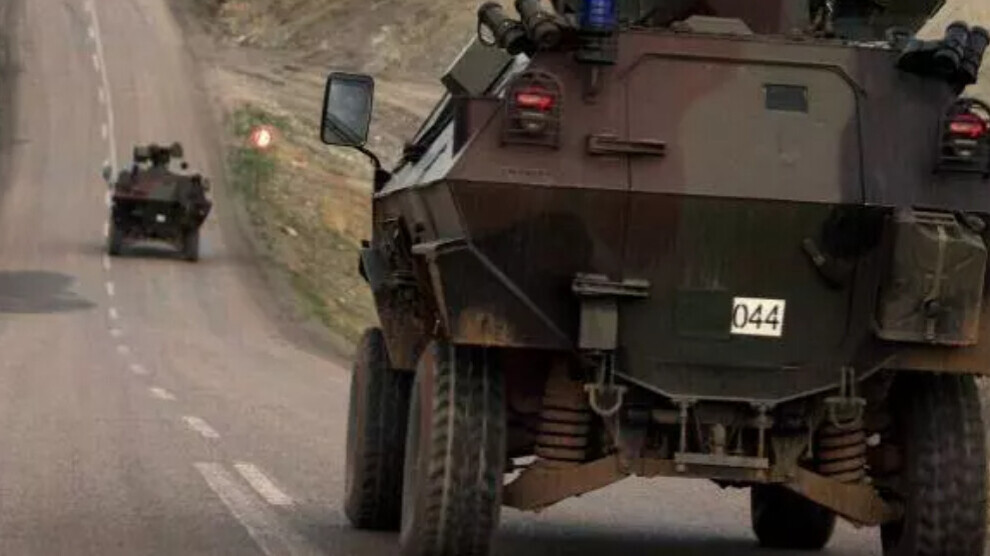 The Governor's Office in Şırnak imposed a 15-day ban on entering and leaving 5 areas in the Güçlükonak district of Şırnak.
According to the related statement released by the Governor's Office, entry, exit and all civilian activities have been banned in the areas in question from 15 September to 29 September.
The banned areas include the village of Ormaniçi, which has been under a military siege since July after skirmishes between the Kurdish guerrillas and Turkish soldiers. A de facto state of emergency has been in place in the village since, and the residents are not even allowed to irrigate their gardens and fields. Villagers are allowed access to their gardens only after a criminal record check, but are constantly subjected to pressure by the state forces to remain in their houses.