Turkish soldiers injure 5 protesting villagers, detain 6 in Şırnak
Turkish soldiers dispersed villagers who protested the removal of electrical energy meters with water cannon vehicles in a village in Şırnak's Cizre district. Soldiers injured at least 5 villagers and detained 6 others.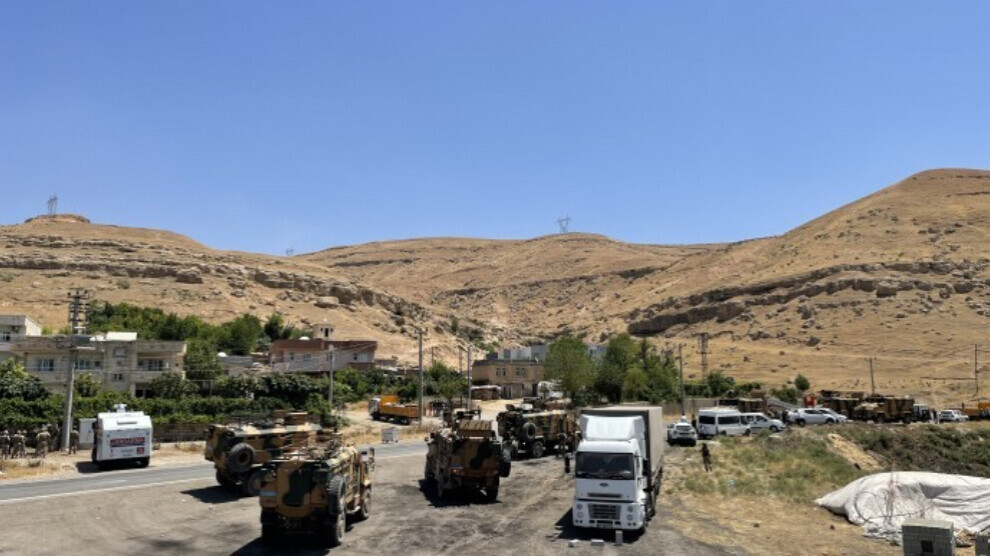 A brawl erupted between the DEDAŞ (Dicle Electricity Distribution Inc.) teams who tried to move electrical energy meters and the villagers in Newala Isaaxa and Zuran hamlets of Dirsekli village, in Cizre district of Şırnak.
Hundreds of soldiers, deployed to the village at the request of DEDAŞ, attacked protesting villagers with armoured and anti-riot water cannon vehicles.
Soldiers dispersed the crowd using water cannon and tear gas, causing 5 villagers, mostly women, to faint.
8 people, 2 of them being women, were detained in the aggression. Two women were released after the reaction of the locals.
Tensions continue in the village.