Turkish state attacks Sheladize, 3 brothers missing
3 brothers have gone missing after the Turkish jets bombed Sheladize. There are concerns that they might have been killed.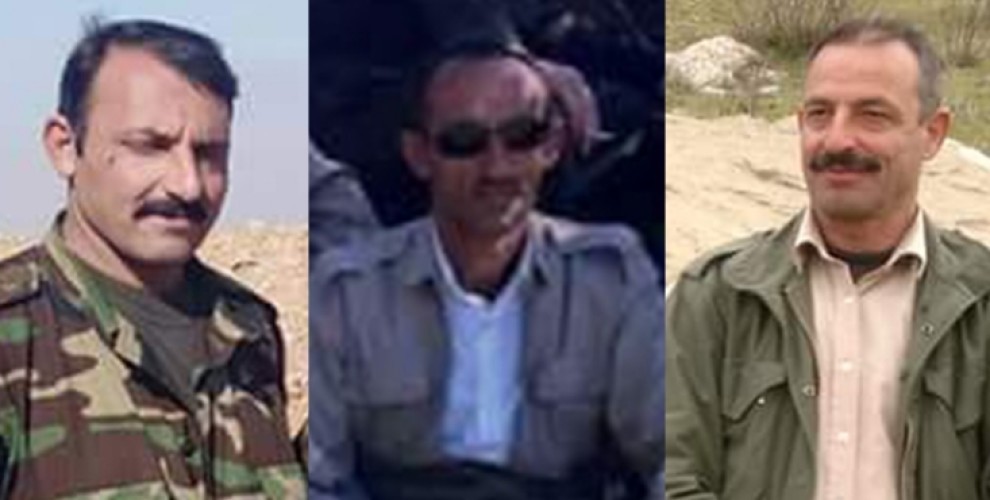 Turkish jets bombed the Nêrwe Sîto village in the Sheladize town of Duhoq's Amadiya district 6 days ago, and the villagers' lands and fields were greatly damaged.

3 brothers from Şeladizê disappeared after the bombing and are unheard from since. The villagers have been looking for them for days, but haven't found out anything yet. Brothers Remezan Mihemed, Tahir Mihemed and Mecîd Mihemed were working in the fields in Nêrwe Sîto on the day of the bombing.

CONCERNS OF A MASSACRE
Villagers say the Turkish jets bombed the area as the brothers were working in the fields, and that they did see the brothers' belongings by the field when they went there. The mule that belonged to the family was killed in the bombing, and there are concerns that the brothers might have been as well.

ANOTHER LIE FROM TURKISH MEDIA
The Turkish media served an image of the 3 brothers and claimed they are PKK members. The image came from an aircraft camera and shows civilians loading things on the back of their mule.