Turkish troops start fires in Şırnak countryside
Turkish soldiers continue setting fire to forested areas in the Kurdish region.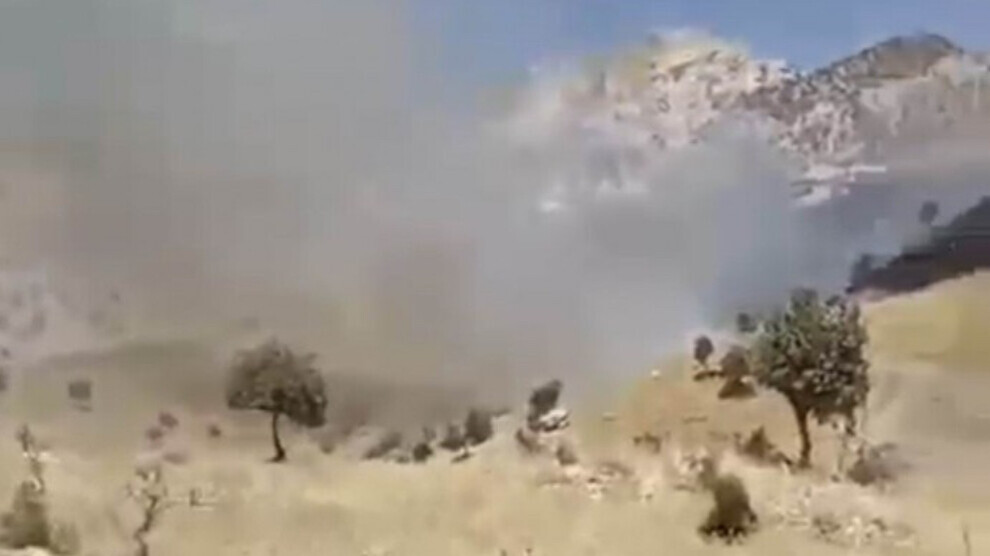 The Turkish army systematically sets fire to forest areas in the mountains of Kurdistan every summer. Amid reports and testimonies proving the fact that fires are started deliberately, attempts to confront the flames are constantly prevented.
The Turkish troops have started fires in the village of Dêrêsor in Şırnak's Silopi district and the village of Newala Îsaaxa in Cizre district.
According to reports from the ground, the fire in the village of Dêrêsor, in the foothills of Mount Cudi, was caused by fire opened by Turkish soldiers and intervention is prevented.
On the other hand, the fire in the village of Newala Îsaaxa broke out at the scene of fire practice by the Cizre district gendarmerie command and police directorate. The fire is reported to be spreading around as no intervention is taking place. 
Continuation of the annihilation policy of the 1990s
The destruction of Kurdistan's forests is a direct continuation of the village destruction policy of the 1990s. The fires in the region are often started by the Turkish army to make sure that the guerrillas are deprived of cover through a scorched earth policy and the rural population that supports the guerrillas is driven out. In many cases, forest fires have political-military causes, and even if they break out due to the drought, extinguishing them is prevented for military reasons. The fauna and flora of the region are exposed to destruction. While news of forest fires in western Turkey in general, and especially in holiday regions, reaches the European public, a systematic special warfare is being waged in Kurdistan with forest fires, against which, however, no reactions are raised.