Two soldiers killed in Zap as Turkey continues chemical weapons attacks
The Turkish army used chemical weapons 16 times against guerrilla positions in Southern Kurdistan and carried out 13 airstrikes on Thursday. In Zap, two soldiers were shot dead in sniper actions.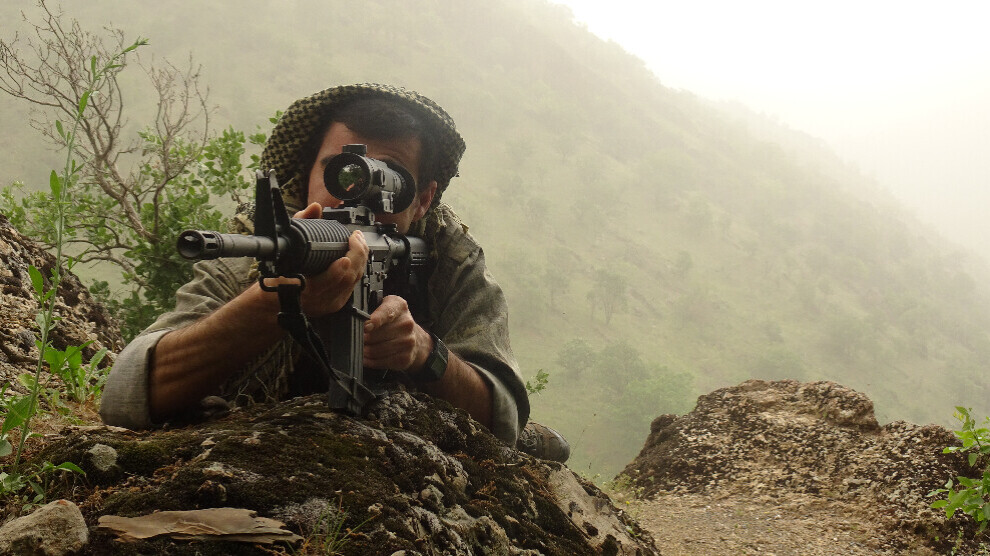 Two members of the Turkish occupation forces were killed in sniper attacks by Kurdish guerrillas in the Zap region on Friday. This was reported by the press office of the People's Defence Forces (HPG) in an update on the current war in the Medya Defence Zones in southern Kurdistan (northern Iraq). Both actions took place last night in the heavily contested Çemço area. One of the actions was carried out by a sniper from the YJA Star (Free Women's Troops).
According to the HPG statement, the guerrillas prevented a helicopter attack on Çemço and the neighbouring village of Sîda the day before. Both villages are located in the Sheladize sub-district near Amadiya and have been at the focus of the occupation forces since the partial withdrawal of the Turkish army from the Zap in December. The area is of strategic importance and the guerrilla armies HPG and YJA Star are putting up fierce resistance. At Girê FM in the western part of the Zap, mobile teams of the YJA Star shelled Turkish military positions with heavy weapons.
HPG also reported that Turkey's use of chemical weapons continues unabated. At least 16 such attacks were recorded by the HPG on Thursday alone, all of them directed against guerrilla positions in Çemço and Sîda. Here, the Turkish army carried out dozens of bombardments with howitzers, tanks and heavy weapons. In Xakurke, the HPG registered five airstrikes by fighter jets against the Goşînê and Sinînê areas. The resistance area of Kurojahro was bombed eight times by attack helicopters.