Van fears return to the darkest years
Events reminiscent of the 1990s darkest years - when kidnapping and murders by unknown were carried out - have been taking place in the past year in Van.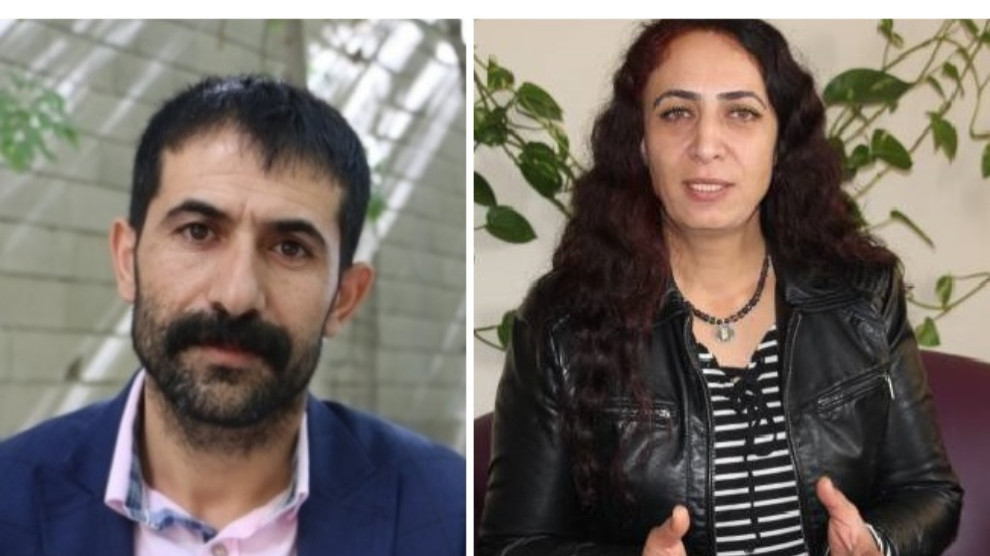 Events reminiscent of the 1990s have been taking place in the past year in Van.
Last year news spread of Land Rovers going to villages at night and threatening villagers. Then, torture images began to appear following the frequent house raids.
In February, HDP Van Deputy Murat Sarısaç said that he was being followed by a vehicle without license plate and shared the images with the public.
Nowadays when the coronavirus (Covid-19) pandemic is taking the world's attention, HDP council member Büşra Kuyun has been abducted by people claiming to be police and she was threatened to be arrested if she doesn't leave Van.
Bahrem Yusefi, who was registered in the village of Belecuk in East Kurdistan, was shot dead in the village of Yamanyurd in Saray district on Monday.
Inevitably these sinister events bring to mind the question whether the dark forces acting in the 90's have been reactivated.
HDP Van Provincial co-chair Ökkeş Kava and Van Deputy Muazzez Orhan talked to ANF about the issue. 
HDP Provincial co-chair Van Ökkeş Kava said that the government is mobilizing against the HDP even during the coronavirus pandemic. Saying that the AKP's only problem is the HDP, Kava said: "The attacks continue uninterruptedly. Tens of operations were carried out against our party and our work. Our friends continue to be detained. A new political operation is underway and 43 of our friends are currently in custody. The periods of detention are extended."
Noting that the perpetrators of the incident that took place in Özalp which resulted in the death of 2 people have not yet been found, Kava stated that the government is trying to criminalize HDP. "The HDP district co-chair is 70 years old. Our party has already issued a condemnation message about the sad event. But it was clear that there would be an operation against us, no matter what."
HDP Van Deputy Muazzez Orhan said that unfortunately abduction is not a new situation. "We are threatened by unkown forces who say they are police. Our party work is being prevented, there is an attempt to criminalize us. These practices were the first steps of unsolved murders in the '90s. We know how these threats end. The Saturday Mothers are still here to claim justice and the truth about those days."
Orhan underlined that the AKP is trying to revive the terror of the '90s and added that especially women are targeted. "It is not a coincidence that especially our women are targeted, there is an attack on the struggle for women. There is an attack on the social transformation that the women are carrying out against the male palace regime. What this power wants to do is to prevent the 3rd way."
RELATED NEWS: