Fascism shows its face in Van
In Van there is a de facto state of emergency. All democratic rights have been suspended for years. In the last month alone there were more than 60 political arrests and detentions.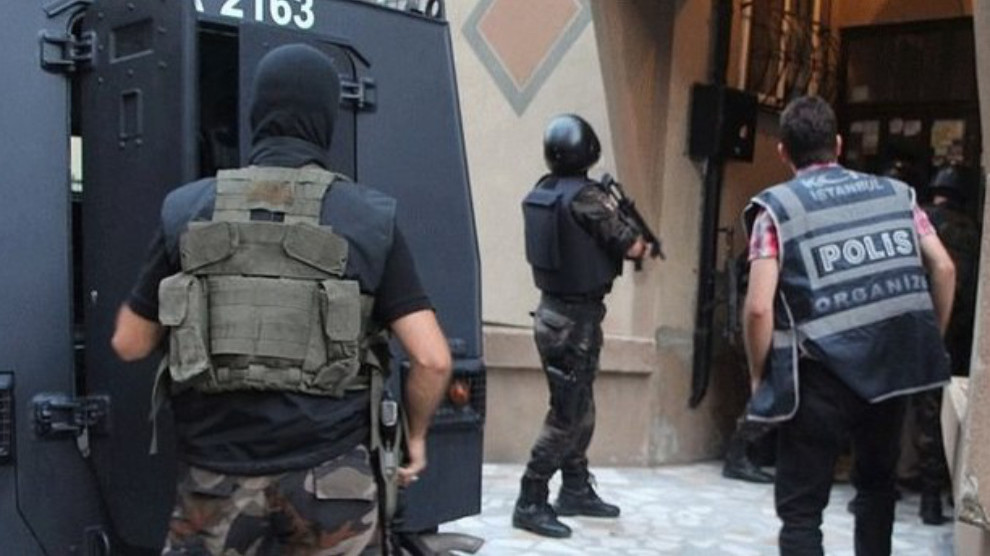 In the North Kurdistan province of Van, on average at least two people are arrested every day for political reasons. Some of them are imprisoned. It is enough for the authorities to arrest more than two people for political reasons, in violation of the ban on assembly, which has been in force since 21 November 2016. Since the ban on assembly was imposed, the police and military have been exercising arbitrary rule over the city. On 14 February, the police stormed 55 apartments and arrested 47 people. In almost every raid, the doors of the apartments were broken open with a battering ram without warning, the apartments were devastated and violence, insults and threats were used against the residents.
The jailed former co-chair of the HDP's provincial association of Van Yadişen Karabulak, Dilan Yıldız from the HDP Women's Council and Sait Kılıç, Fikret Doğan and Ibrahim Sungur from the Democratic Society Congress (DTK) were released on 10 February on their first day of trial, but were re-arrested by the public prosecutor's objection.
The car of HDP member of parliament Murat Sarısaç was intercepted and stopped by another vehicle without a number plate. HDP party member Yunus Durdu who was in the car of Sarısaç was subsequently arrested. The politician was portrayed as a terrorist in the Anadolu Agency and subsequently imprisoned.
On 24 January, a raid took place against the Association for Help and Solidarity with the Families of Prisoners and Detainees (TUHAY-DER) in Van. During this raid, co-chairman Seyfettin Ertaş, board member Kinyas Başak and former co-chairman Önder Soğukbulak were arrested.
On January 26, dozens of apartments in the Xaçort (Hacıbekir) neighborhood in the Ipekyolu district were stormed and destroyed by special forces. Residents of at least three apartments were threatened and insulted.
RELATED NEWS: