Van-Hakkari: The nightmare journey
There are some 20 check-points on the three hours way between Hakkari and Van making this journey a nightmare for travellers.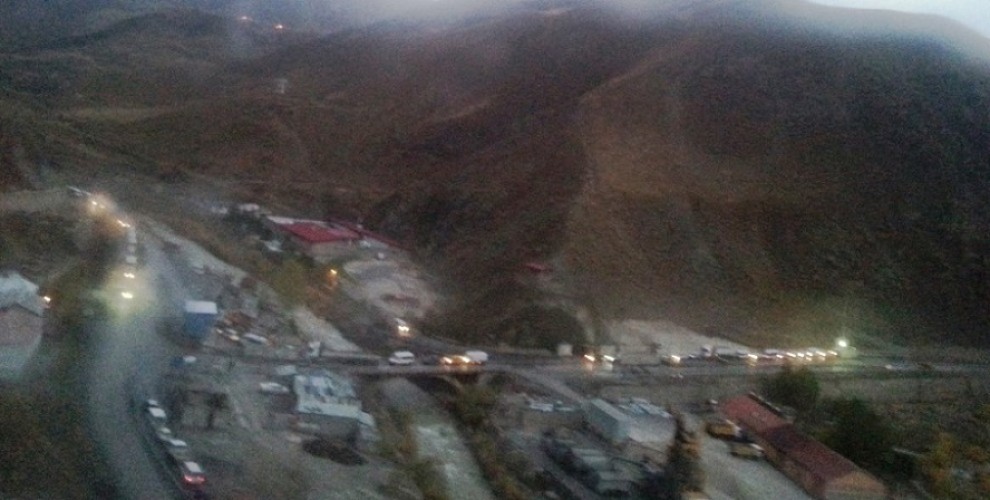 Many check-points have been set up between Hakkari and Van. Check-points have been set up in Kırıkdağ, Yeniköprü, Başkale district as well as Bebleşin, Albayrak, Hosap, Zernek, Gurpinar-Van Junction, Kurubaş areas.
Military and police check and search points have turned into torture point for citizens who are kept at each check-point for hours.
Despite the fact that there are 2 thousand kilometers between Istanbul and Erzurum, there is not a single check-point, whereas there are more than 20 between Hakkari and Van.
Tension is common as people are kept by police for hours at these check-points, often without any explanation. Tension often end up in insults and citizens are harassed and sometimes even taken into custody.
Ambulances also forced to wait at check-points
There are kilometers of vehicles queuing at each check-point. Ambulances are also forced to stop and wait, no matter whether they are transporting patients, pregnant and elderly people.
When 3 hours journey lasts 12 hours
Winter months are very cold in Hakkari and Van, and many travellers are forced to wait for hours at the check-points.
Some drivers try to go around the check-points by using dangerous mountain roads.
The journey from Van to Hakkari usually takes 3 hours but it could convert into a nightmare journey and last 12 hours.
A citizen who travels between Van and Hakkari said to ANF: "We call this the 'torture road'. I have to take all kinds of harassment on this road. The state has deployed a huge army on this road."