Wildfire in Khanasor damages pines and olive trees
In Khanasor (Xanesor) area in the Shengal (Sinjar) region, a wildfire has damaged nearly 200 olive trees and pines.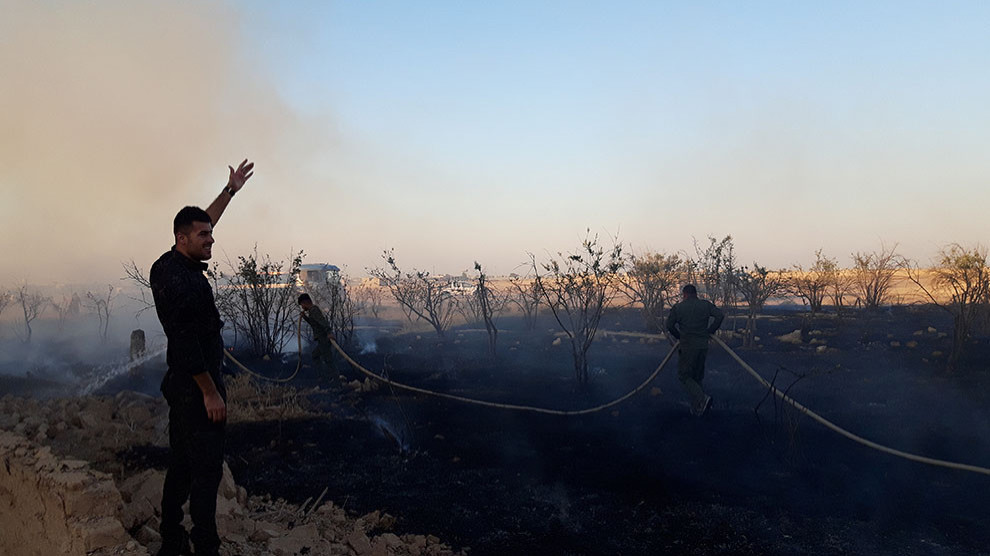 In a village in the town of Khanasor (Xanesor) in the Yazidi main settlement area Shengal a wildfire broke out on Friday for reasons still unknown. Members of the Shengal Resistance Units (Yekîneyên Berxwedana Şengalê, YBŞ) discovered the fire in the village of Behrava and extinguished it together with employees of the people's municipality. No one was injured, but some 200 olive trees and pines were damaged. Many of the trees burned down almost completely.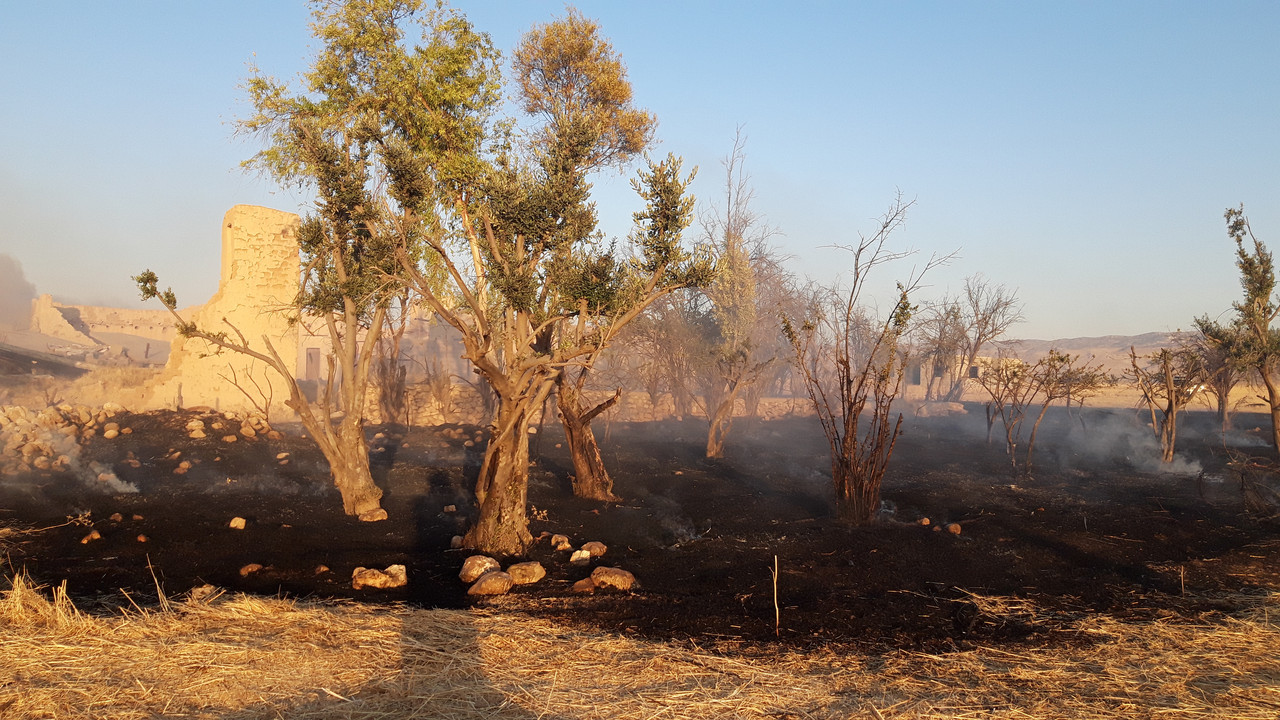 In Khanasor and other regions of Shengal, several fields ready for harvest were destroyed by arson last year during the summer season. Many of the fires were set by sleeper cells of the ISIS. In addition, Khanasor was bombed four times by the Turkish air force in 2019. One YBŞ fighter died in the attacks, seven others and three civilians were injured.