Wildfre on Mount Bagok threatens settlement areas
Wildfire on Mount Bagok in Nusaybin, Mardin expands towards civilian settlement areas. Due to unfavorable wind conditions, the flames cannot be extinguished.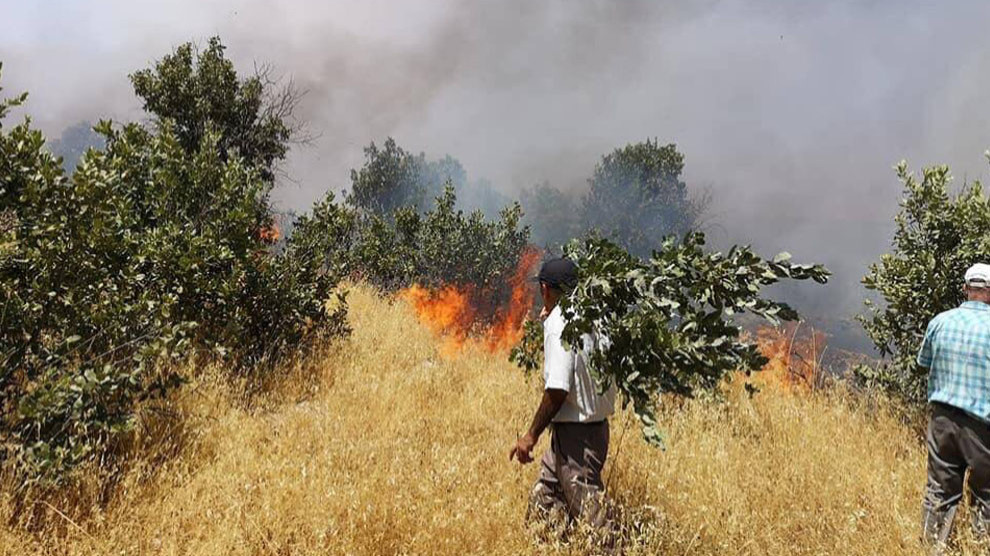 A fire that broke out on Sunday morning in the countryside of Mardin's Nusaybin district could still not be extinguished. The fire originated on Mount Bagok and has since expanded towards civil settlement areas due to unfavorable wind conditions.
The fire threatens the areas of Ava Spî valley and the villages of Sedari (Üçyol), Xarabemişka (Dağiçi) and Kafro (Elbeğendi). The latter was rebuilt only a few years ago by the Syriacs, who had returned from exile to their homeland. In addition to the local fire brigade, many inhabitants of the region are also in action, but the emergency services do not intervene with the flames. The cause of the fire is still unclear.
Suspicious fire series near the Zafaran monastery
Another fire that erupted on the site of the Syrian Orthodox monastery Deir az-Zafaran in Mardin on July 27 night destroyed some ten hectares of cultivated land. Only two weeks ago fires started in four locations in the field around the monastery.