Yagiz takes turn for the worse, hunger strikes spread
As the hunger strikes spread in Southern Kurdistan, Nasir Yagiz's health issues on the 118th day of his hunger strike raise concerns.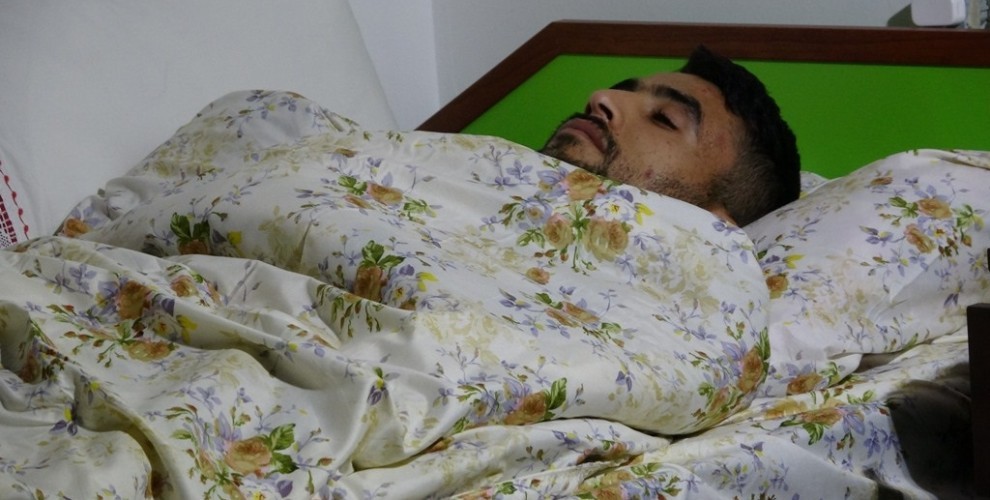 Nasir Yagiz has been on a hunger strike for 118 days in Hewler and his deteriorating health raises concerns. The headaches and the loss of hearing and sight that have continued for weeks are getting more severe.
Doctors point to Yagiz's worsening issues, and Yagiz says he experiences the issues with more force with every passing day. Yagiz said, "The insomnia, headaches and the deterioration in my eye sight makes it difficult for me," and added that the line of resistance gives him strength and morale.
Yagiz said, "Whatever the cost, victory will come." He had last been hospitalized on February 26, on the 98th day of his hunger strike. He had refused treatment and continued with his protest.
Yagiz voices his determination to continue with the hunger strike at every chance he gets. He receives many visitors too. This week, a committee of journalists, intellectuals and doctors from Italy visited Yagiz. The committee visited Yagiz as part of an initiative by the association Associazione Verso Il Kurdistan Onlus and gave messages of solidarity. Kurdish artist Rotinda visited Yagiz and expressed solidarity as well.
The indefinite alternating hunger strike continues in Hewler in parallel to Yagiz's hunger strike. In 118 days, scores of groups have participated in the hunger strike and the 59th group continues now.
MAXMUR
There is an ongoing indefinite alternating hunger strike in the Maxmur refugee camp. The strike started on December 16 and is on day 93, with the 31st group taking over.
Ishtar Assembly Coordination Member Fadile Tok's indefinite non-alternating hunger strike in Maxmur is on day 58. Tok started her hunger strike on January 20.
SULAYMANIYAH
The hunger strike led by Mesopotamia Workers' Association in Sulaymaniyah is on day 95. This alternating hunger strike was taken on by the 48th group, who are a 4 person group from Kirkuk. Hunger striker Kemal Sonran said he joined the hunger strike in the name of patriotic youth.
HUNGER STRIKES SPREAD
The hunger strikes against the isolation imposed upon Ocalan have spread so much for the first time in Southern Kurdistan. Gulebax Jalal from the Azadi Movement's Germiyan Regional Assembly also announced that she is going on a hunger strike.
Fatma Ehmed from the Tatan village of the Penciwen district has been on a hunger strike for a week.
Herem Mehmud's hunger strike in kelar is on day 22, while the month long hunger strike Seyma Ednan launched is on day 15.
Azadi Movement (Tevgera Azadi) Member Ronak Mecid went on a week long hunger strike on March 14. Mecid's hunger strike continues.