Yazidi Youth Union: Turkish attacks will not go unanswered
The Yazidi Youth Union condemned the Turkish drone attack in Shengal on August 29, vowing that Turkey's attacks would not go unanswered.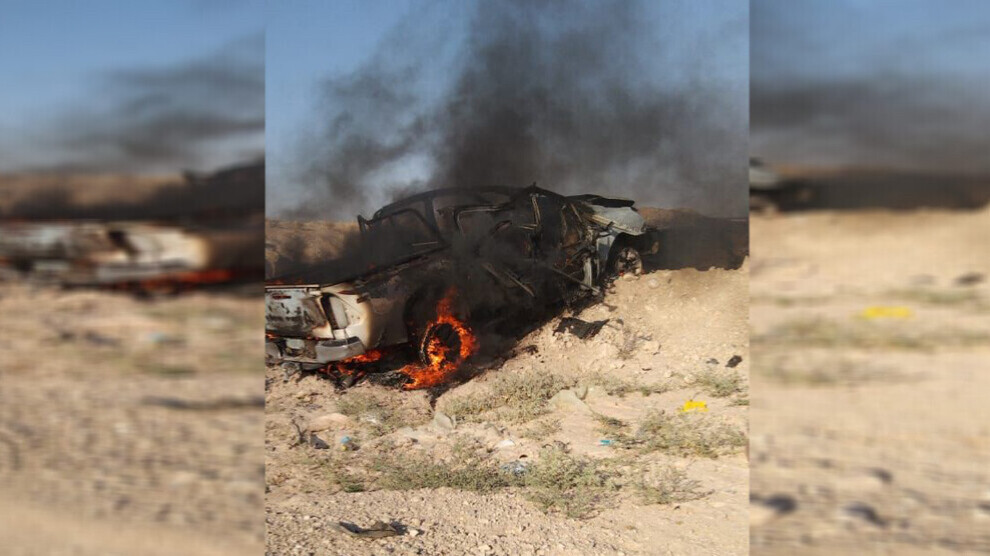 The Yazidi Youth Union (Yekîtîya Ciwanên Êzîdîxanê – YCÊ) released a written statement concerning the Turkish drone attack that targeted a car in the Behreva village of Shengal on Monday, August 29. According to the YBŞ (Shengal Resistance Units) statement released today, two YBŞ fighters on duty were injured as a result of the attack.
"The invading Turkish state has born hostility towards the Yazidi people from all eternity. The massacres suffered by the Yazidi people were executed either by the Turkish state or with its support and partnership," the statement said.
Recalling the massacre of Yazidi people at the hands of ISIS with Turkish partnership, the statement continued, "After ISIS was defeated in Shengal, the Turkish state launched a new genocidal attack against the Yazidi people. The Turkish state wants to avenge ISIS mercenaries through its attacks."
"We will not be weakened by the attacks of the invading Turkish state. We have the strength to defend our lands. On this occasion, we reiterate our determination to fight. The attacks against our people will not go unanswered. We will hold accountable the KDP and the invading Turkish state which are selling out our people," the statement concluded.