Turkish air strike on Shengal
After the deadly drone attack on Maxmur Camp, the Turkish air force has bombed the main Yazidi settlement area of Shengal. The target of the attack was a vehicle in the town of Xanesor, and there are reports of casualties.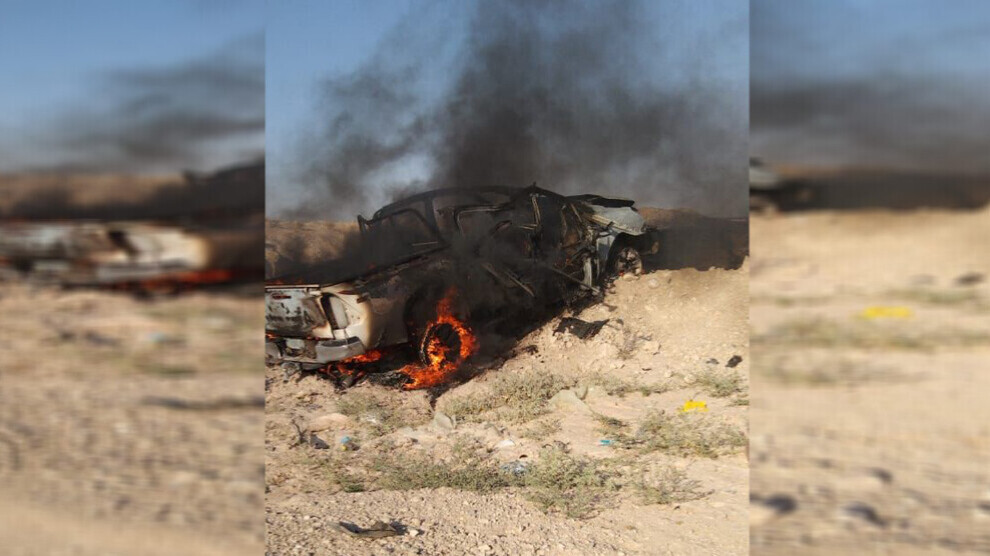 After the deadly drone attack on the southern Kurdish refugee camp Maxmur on Monday afternoon, the Turkish air force has also bombed the main Yazidi settlement area Shengal in southern Kurdistan (northern Iraq). Injured people are reported to have been taken to hospital by local residents. The exact number of injured was initially unclear.
The attack by an unmanned combat drone occurred in the afternoon in Behreva village in Xanesor (Khanasor). A vehicle moving through the village was hit. Pictures from the scene show a burning car.
Only on Sunday, the Shengal Democratic Autonomous Assembly (MXDŞ) had drawn attention to intensive reconnaissance flights in the airspace of the main Yazidi settlement area in the northwest of Iraq and warned of new attacks. The Assembly urged the Iraqi government and the UN Security Council to take concrete measures against the threats from Turkey. Neither Baghdad nor the United Nations have yet responded to the appeal.
Attack on Maxmur
A few hours before the air strike in Shengal, a killer drone of the Turkish state had attacked the Maxmur refugee camp south of Hewlêr (Erbil) on Monday. A father of six was seriously injured and died on the way to hospital. Fierce protests are currently taking place in the camp. The residents condemn the "ignorance of the Western community of values towards Turkey's violence".
Drone terror against genocide survivors
Under the pretext of "combating the PKK", Turkish warplanes and drones have increasingly been carrying out air strikes in Shengal since 2017. The specific targets are mostly representatives and institutions of the MXDŞ and the self-defence units YBŞ/YJŞ, and the casualties are mainly civilians - often survivors of the ISIS genocide of 2014. In June, three civilians were killed in a Turkish drone attack in Shengal, including a 12-year-old. In February, three civilian Arab workers died in multi-hour bombings on 22 targets. In December 2021, Merwan Bedel, co-chair of the MXDŞ Executive Commission, a long-time core personality of the autonomous administration of Shengal, was assassinated in a Turkish drone strike. A female doctor and nurses were among the eight people killed in an air strike on a hospital in Sikêniyê in August 2021. Maxmur Camp is also repeatedly bombed by the Turkish air force. In May, a civilian died in such an attack.