YBŞ: Turkish drone attack injured two of our fighters
The Shengal Resistance Units announced that two of their fighters were injured in a Turkish airstrike on August 29.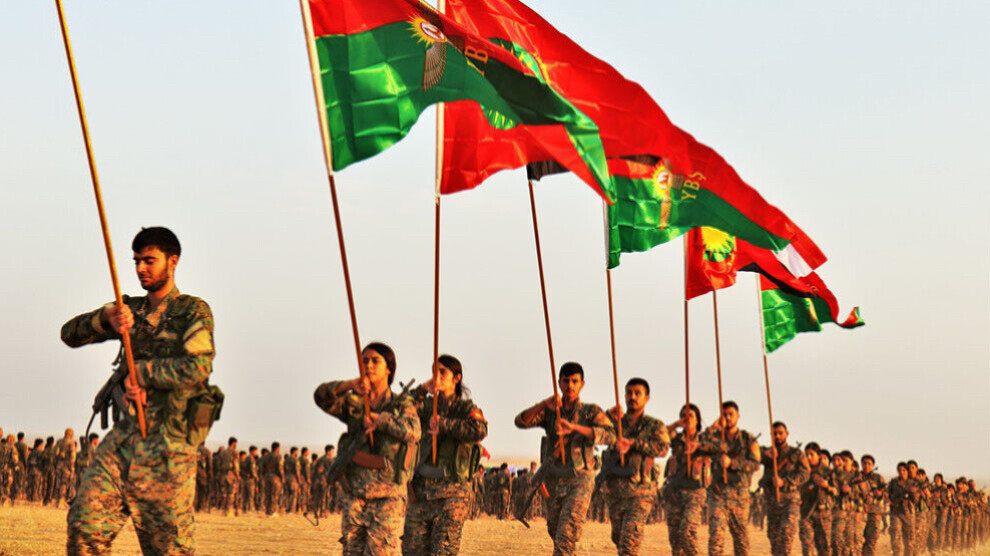 The Shengal Resistance Units (YBŞ) Command released a written statement concerning the Turkish drone attack that targeted a car in the Behreva village of Shengal on Monday, August 29.
"The invading Turkish state's airstrikes on our region have been going on for a week. On August 29, a vehicle of our forces was targeted and two of our comrades on duty were injured in the attack," the YBŞ said on Tuesday.
"The invading Turkish state is carrying out amoral and barbarian attacks against the peoples of the Middle East and the region. The global silence against these attacks encourages the Turkish state, which is escalating its attacks in an attempt to survive through these aggressions as it understands that it is at a dead end," the statement said.
The YBŞ statement continued, "Turkey is openly trying to avenge ISIS, especially after Shengal was liberated from it. Through the increased attacks on our Yazidi people in August, Turkey aims to intimidate our people and leave them without will and identity.
Turkish authorities repeatedly promise that they will continue their attacks against the entire Kurdistan, demonstrating the fact that the Turkish republic is basing all its victories on the blood of the peoples. For this very reason, our people should not allow occupation and genocide. Now, betrayers and those who sold themselves out must be held accountable.
As the defence force of our people, we are ready to pay any price. The Yazidi massacre and the massacres in North Kurdistan, Rojava, Maxmur, Kirkuk and Shengal are not independent from each other. The attacks are aimed at all peoples. There, the peoples of the region should challenge the enemy with extended unity and should not allow any force to occupy these holy lands.
We wish our injured comrades a quick recovery and reiterate our promise that we will increase the fight against all kinds of occupation and avenge all martyrs."