YBŞ: Four of our fighters wounded in Turkish attack
"We will be resisting for an autonomous Shengal and a democratic Iraq as we did in response to the 2014 genocide. This resistance will frustrate the Ottoman dreams of the fascist Turkish state," said YBŞ.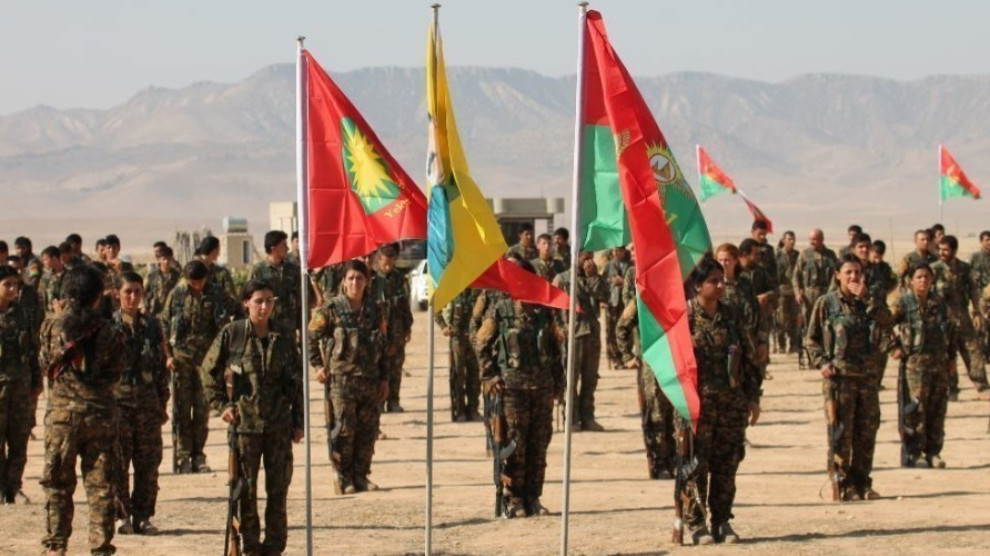 Shengal Resistance Units (YBŞ) released a statement on last night's air raids by the Turkish army in Shengal region.
According to the statement, the airstrikes from 00:00 to 01:00 o'clock targeted six positions of the YBŞ. While there was no loss of life, four fighters were wounded.
Recalling the previous large-scale attacks of the Turkish state against Shengal region in April 2017, YBŞ said: "These airstrikes are not just a military aggression but an attack aiming for a cultural genocide. With these attacks, they want to empty Shengal and prevent the return of those displaced. In this scope, MİT (Turkish intelligence service) and their collaborators seek to revive the attacks that targeted our people in 2014, and thus to achieve the goal of genocide."
YBŞ pointed out that the Turkish state wants to change the demography of the region on one hand and to systematically promote Muslim Brothers on the other. "The truth is; YBŞ and YJŞ (Shengal Women's Units) defend Shengal and Iraq. We will be resisting for an autonomous Shengal and a democratic Iraq as we did in response to the 2014 genocide. This resistance will frustrate the Ottoman dreams of the fascist Turkish state."
The statement continued: "We in the YBŞ state that the fascist Turkish state will never be able to make its imperialist and colonialist dreams real. YBŞ is the vanguard of the Yazidi people. It was built in the severest times of war and became a force basing on self-power. We are not a force formed by some powers at the table. We have proved our resilient stance in battle. For this reason, every single fighter of the YBŞ and YJŞ is a professional fighter with an ideology."
The statement underlined that: "Nobody should dream of YBŞ getting crushed by these annihilation attacks. Shengal is the land of Yazidis and will remain so. We call on our people to turn everywhere into a scene of resistance and we call on all democratic and patriotic circles to enhance the resistance against fascist attacks."
RELATED NEWS: