Yet another family evicted from their house in Sur
Sur is the borough of Amed where people resisted against the State's siege for months, in 2015.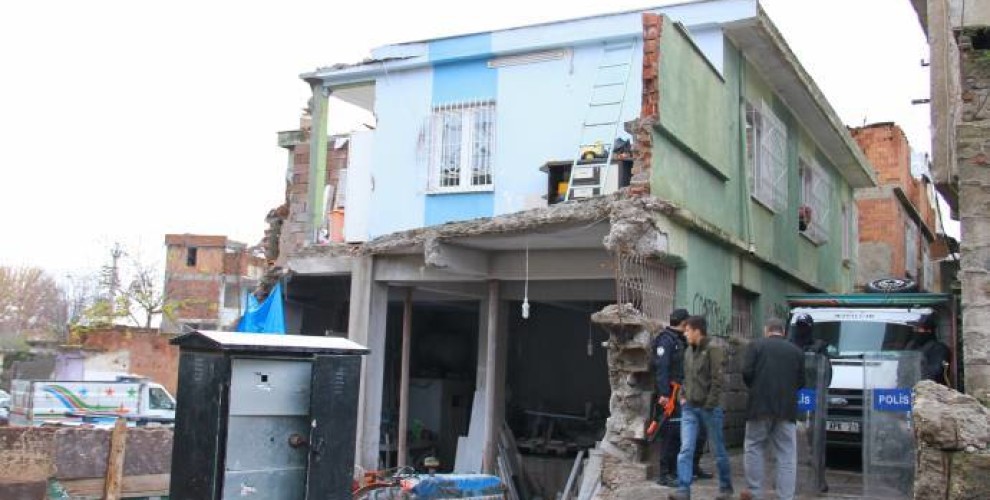 One more house and workplace in the Dabanoğlu neighborhood of Sur district, in Amed, were expropriated and finally emptied by police after months of repression.
The family forcibly evicted from the house talked to Mezopotamya Agency about the situation.
The marble workshop at Orta Karataş Street in Dabanoğlu, Sur and the 259 square meter area surrounding it were expropriated by the Ministry of Environment and Urbanization. The reason given for the eviction was the need to 'build a road'.
Approximately 2 months ago, police showed up at the door of the people living in the house.
Despite the pressure, the family resisted eviction for months, and remained in the house. However, they were finally forced to give in and were eventually evicted. It has not been possible to establish whether the property would be actually demolished.
People living in the same area pointed out their concern as they believed that if the property is eventually demolished their houses may come next on the list.
Ali Riza Okay reacted to the eviction from his house and said that they were forced to leave their home.
As the eviction order was notified to Okay, he said: "We have not signed any documents. Although one of my two parcels is where the road will be built, the state issued a compulsory purchase order for both properties. There's something not on here. I called the Directorate of Environment and Urbanization only to be told that the governor is the interlocutor. They evicted us. What do we do, fight? I'm tied up. Now they're evicting us, but we don't know where to go."
Necla Okay said: "They evict people in the middle of the winter. They say I have to leave my house, my child is a victim of this policy.  This is cruelty, bullying, death."
Okay, saying that they were under pressure to leave their house for two months, added: "The police came to my door every day. You either leave or we will evict you, they said. Is this humanity?"