YJA Star delivers celebration message for Gever action
YJA Star Central Command Headquarters congratulates the female guerrillas who participated in the action in Gever district of Hakkari, in North Kurdistan.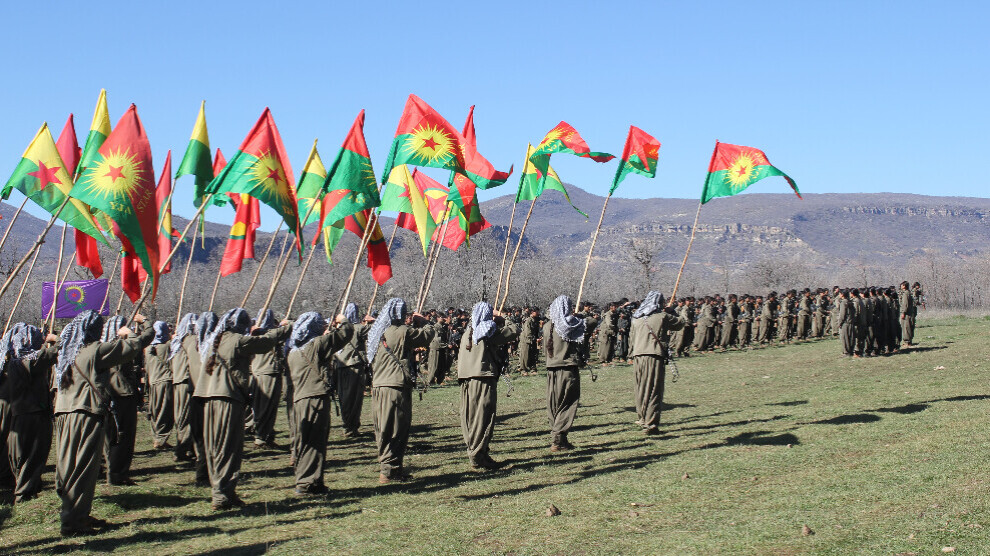 The Free Women's Troops (YJA Star) Central Command Headquarters congratulates all commanders and fighters who took part in a military action carried out in Gever on July 27.
The YJA Star Central Command Headquarters' celebration message to YJA Star forces on the ground includes the following:
"On July 27, your forces carried out a successful action against a military convoy of the invading Turkish army moving from the Gever (Yüksekova) district of Hakkari towards the Wargenima outpost. As a result of your skilful performance of a sabotage action based on the new era guerrilla methods, a Hedgehog-type military vehicle was destroyed, at least 6 Turkish soldiers were killed and 10 others were injured.
We congratulate the female guerrillas who participated in this action and all the commanders and fighters for this successful action you carried out based on a high Apoist spirit and the invincible YJA Star line of the emancipated woman.
We hope that you continue your military actions that inflict effective and shocking blows to the invading Turkish army by putting into practice the women's guerrilla of Democratic Modernity with great effort and devotion."