YJA Star guerrilla: Kurds and Arabs are fighting together against Turkish invasion
YJA Star guerrilla Arîn Demhat said that Kurdish and Arab guerrillas are fighting together against the invasion attacks by the Turkish state and that they will not let Kurdistan be occupied.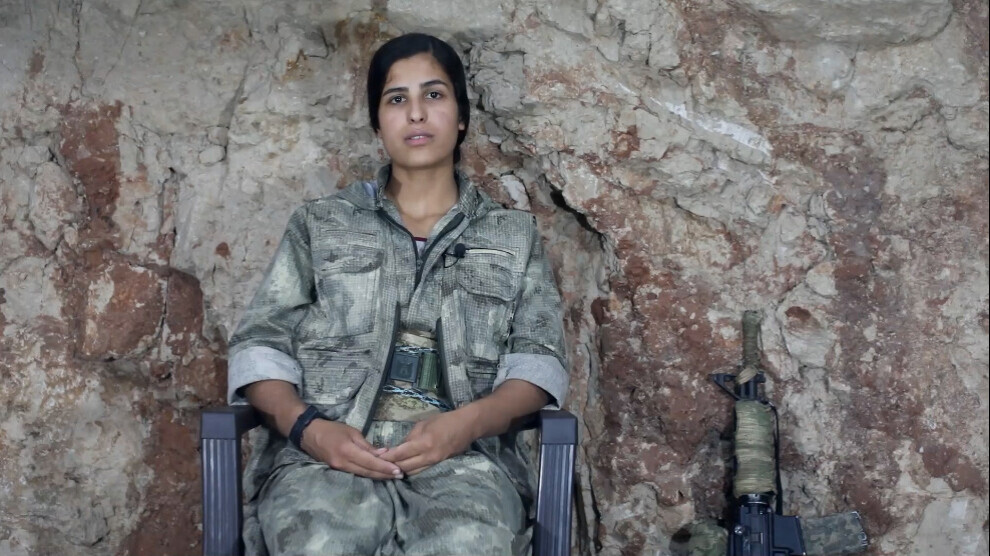 The Turkish state's invasion attacks against Medya Defense Areas continue. YJA Star guerrilla Arîn Demhat is on the resistance front. She spoke about the ongoing attacks and the guerrilla resistance.
Arîn Demhat said that the Turkish state, which launched attacks on Zap, Avaşîn and Metina, was going through its weakest period and added: "The Turkish army is not fighting against us with its soldiers. They do not have such courage. The Turkish state is attacking with chemical weapons, warplanes and explosives. Our environment suffers a lot, but let the enemy know well: the end has come. The guerrillas are very close to success.
The resistance, which is currently being carried out in the mountains of Kurdistan, also shows our success. The Kurdish people have experienced many difficulties, but our resistance in recent years will lead the Kurdish people to victory. As we are aware of this, we are waging this war with a very strong morale and motivation. The guerrillas go against the enemy with great will and determination, without hesitation and without fear. Our aim is to overthrow this government, its racist mentality and build a democratic consciousness instead. Therefore, no matter how big the enemy's attacks are, our response will be great."
Guerrilla Arîn Demhat also talked about the unity of the Kurds and Arabs and pointed out that the Kurdish and Arab guerrillas are now fighting together against the enemy in the mountains of Kurdistan.
She said that other peoples actually desire to live with the Kurdish people's identity and that is why young people from many nationalities join the guerrillas.
She said that the victory of the Kurdish people means the victory of all the peoples of the Middle East. "When the Turkish soldiers see the resistance and heroism of our guerrilla women, they are terrified. They are especially afraid of the resistance carried out by the YJA Star guerrillas. Because they know that with this resistance, women will achieve their goals and gain their freedom. We will win this war and we will not allow the Turkish state to invade Kurdistan's lands. We will successfully crown the women's liberation line and save our Leader from Imrali by ensuring his physical freedom."