YJA Star guerrillas: 27 November is the resurrection day for women
Speaking on the anniversary of the PKK's establishment, 27 November, YJA Star guerrillas said that this represents the day of resurrection not only for Kurds but also for women.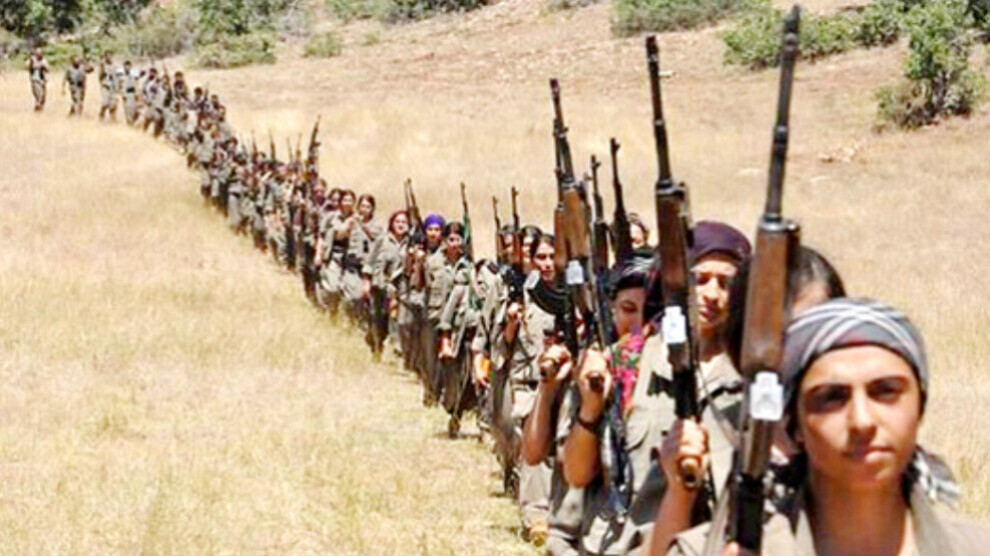 Women guerrillas, members of YJA Star (Free Women's Unions), conveyed their views and comments to the ANF on 27 November, the anniversary of the founding of the PKK. Berfin Amara, one of the first guerrillas to speak, congratulated the Kurdish people's leader Abdullah Öcalan, the martyrs and the Kurdish people on 27 November, which is considered the 'resurrection day'.
Stating that the struggle that has been going on for 44 years is hope for all the peoples of the world today, Berfin Amara continued: "Our Leader seeks solutions to the problems of the peoples. Therefore, 27 November represents great hope not only for the Kurdish people, but also for all peoples of the world. It is a resurrection day, especially for women. The struggle that has been waged since 1978 has left great values ​​and legacies since the establishment of our party. We saw the last example of this, especially in the reality of martyr Sara [Sakine Cansiz]."
Öcalan's ideas affected the whole world
Another guerrilla, Viyan Renkn, conveying her thoughts on the occasion of the anniversary of the PKK's official founding date, drew attention to the following: "The freedom of Kurds and Kurdistan is based on the freedom of women with a democratic and ecological paradigm. On 27 November, we met with life again. When we look at it today, we see that all women come together around this philosophy."
YJA Star guerrilla Viyan Renkn stated that the gathering of peoples, and especially women demanding freedom, around the PKK meant great dangers for the sovereigns, and added: "Plans are made for the liquidation and destruction of the PKK almost every year."
Guerrilla Viyan Renkin, who drew attention to the uprising with the demonstrations that started in Iran and Eastern Kurdistan after the murder of Jina Amini by the police affiliated with the Iranian regime last September, continued: "If we are talking about a revolution in Iran today, we must say that it was carried out by women. Leader Apo [Abdullah Öcalan] is the architect of the women's revolution and the founder of its philosophy. Because the ideas of Leader Apo have influenced the whole world."