YJA Star guerrillas hit Turkish troops in Metina
Guerrillas continue inflicting blows on the Turkish army in Kurdistan territory.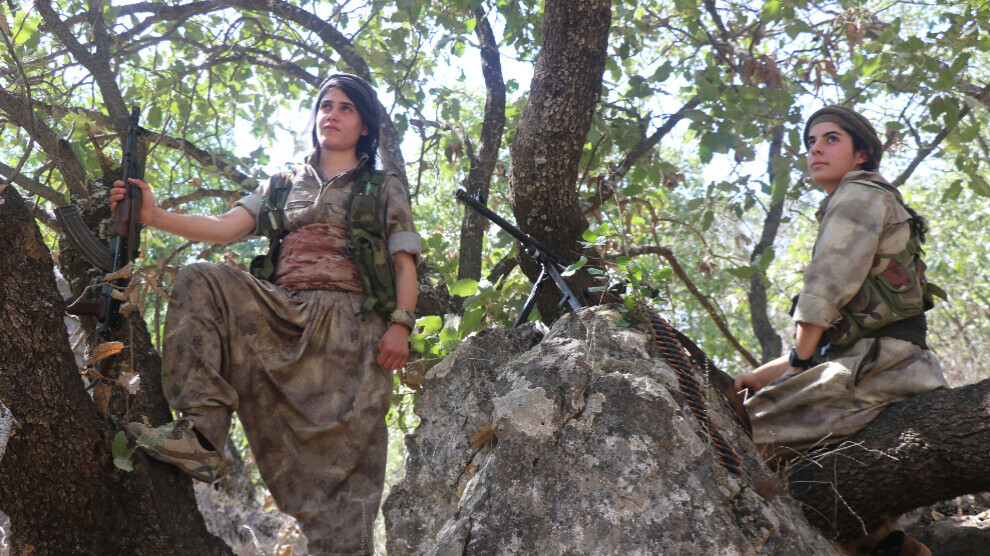 The Press Office of the People's Defense Forces (HPG) released a statement detailing the latest actions of guerrillas and attacks of the Turkish army in the guerrilla-held Medya Defense Zones in southern Kurdistan (northern Iraq).
According to the statement, guerrillas of the Free Women's Troops (YJA Star) struck Turkish troops in Metina region as part of the "Time to Defend Free Woman and Society against Femicide" campaign launched by the KJK (Community of Women from Kurdistan).
HPG Press Office said that YJA Star guerrillas hit the Turkish forces deployed in the Gire Azad area in Metina region at 16:00 on November 20. While the targets were hit effectively, the number of casualties couldn't be clarified.
On the other hand, HPG reported that the Turkish army bombed the Chemcho area in Zap region with heavy weaponry on the night of November 19.
Turkish troops deployed at border posts shelled the areas of Gûndê Hirorê and Dola Derarê in Metina with howitzer and mortar fire on November 20, the statement added.