YJA Star guerrillas: We will defeat the Turkish forces in Metina
YJA Star guerrillas talked about their resistance against the Turkish army in the South Kurdistan region of Metina and reaffirmed their determination to break the attacks.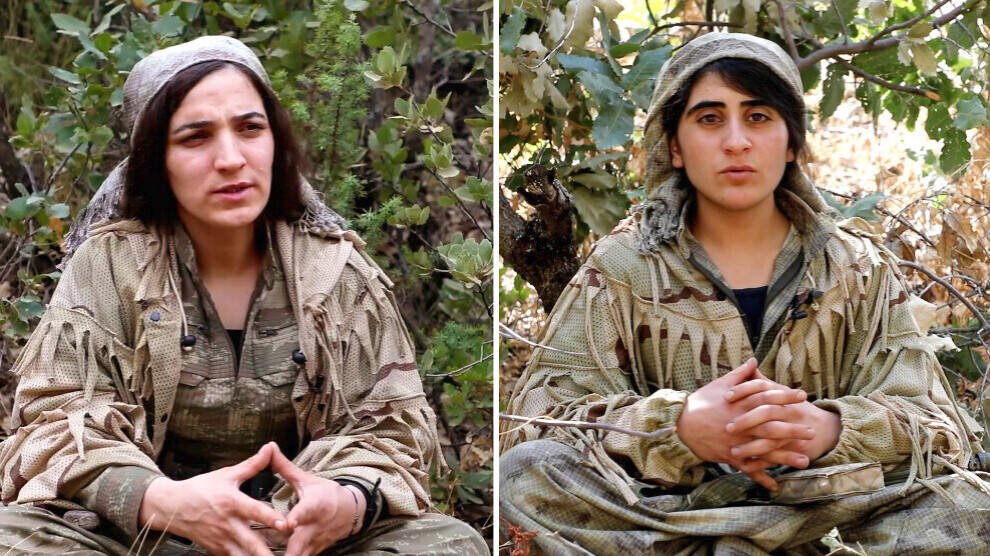 In the Metina region of the guerrilla-held Medya Defense Zones in Southern Kurdistan (Northern Iraq),  the People's Defense Forces (HPG) and Free Women's Troops (YJA Star) are fighting with determination any attempt by the Turkish army to occupy the area.
In an interview with ANF, female guerrillas on the front in Metina spoke about the situation as well as their feelings.
YJA Star guerrilla, Xunda Kobanê, said: "We, the YJA Star and HPG, are waging a war of the highest intensity against the Turkish enemy. Despite all its technology, the Turkish state cannot achieve success against us. The guerrillas deal blow after blow  to the invading troops. We will take our resistance to the highest level. Rêber Apo [Abdullah Öcalan] and our comrades who fell in the fight for freedom inspire us in our resistance. The Turkish state will encounter guerrilla resistance wherever it occupies Kurdistan."

'Defending Kurdistan is not just the task of the guerrillas'
Guerrilla Kobanê added: "The defense of Kurdistan is not only the task of the guerrillas, but of the entire Kurdish people. This is about one's own conscience and affects everyone. Everyone must play their part in this fight. The people of Kurdistan should know that the guerrillas will resist and lead the Kurdish people's struggle for freedom to victory. To achieve this, our people must take action in the spirit of the revolutionary people's war. If the guerrillas and the people fight together, the Turkish state will be defeated. The YJA Star will resist until the end for the freedom of our people and we promise that we will liberate our people."
'We will defeat the Turkish forces in Metina'

Guerrilla Slav Firat said: "We repeatedly strike with professional guerrilla tactics and hit the enemy. As YJA Star and HPG, we will defeat the invading forces in the resistance areas of Metina. We believe that with the courage and willpower that Rêber Apo has given us, we will destroy the operation carried out by the Turkish occupying state. As already known, the invaders are attacking intensively in the resistance areas of Metina. Our comrades are countering this with the greatest determination. The invasion will be defeated by the resistance of Metina. We will not allow the invading forces to set foot on Kurdish land. We will resist to the end and achieve victory."