YJA Star prevents Turkish forces from establishing position in Zap
YJA Star guerrillas used heavy weapons to prevent the Turkish occupation forces from establishing a position in the Zap region. In Avaşîn, the guerrillas continue to defend the tunnel at Girê Sor.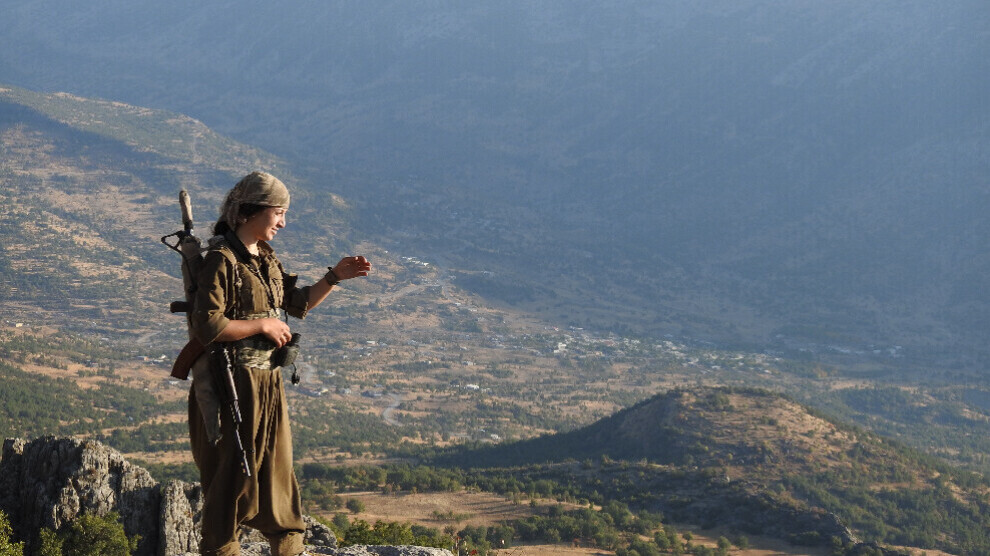 The women's guerrilla troop YJA Star has prevented the expansion of positions of the Turkish occupation forces in the Zap region in Southern Kurdistan. According to the press center of the People's Defense Forces (HPG) in its daily overview of current war events, Turkish troops were attacked with heavy weapons in the Cîloya Biçûk area on Monday and had to stop building positions as a result.
In Avaşîn, the Turkish army bombed the guerrilla tunnel at Girê Sor on Monday and then wanted to install cameras in the area. Against this, the HPG guerrillas intervened and forced the soldiers to retreat.
Attacks by the Turkish army in southern and northern Kurdistan
On July 25, the Dola Şehîd Özgür and Tipa T areas in Avaşîn were bombed by attack helicopters, and the tunnel facility in the Werxelê area was also attacked. On July 26, an airstrike by fighter jets targeted the Sinînê area in Xakurke. Also on Monday, helicopters bombed the villages of Kêste, Derarê and Hiror near Amêdî. Today, in the same region, fighter jets attacked the area around the village of Bazê.
The HPG also reported that the Turkish army launched a large-scale military operation in the Kurdish province of Ağrı today. Between 5:20 a.m. and 6:40 a.m., troops were airdropped on Girê Zikdiryayi in the Glîdağ area.