Young people from Roboski joined the guerrilla after the massacre
Hundreds of massacres have taken place within the framework of the Turkish state's policy of genocide against the Kurdish people. From the Sheikh Said Rebellion, to Dersim, Ağrı, Sur and Cizre.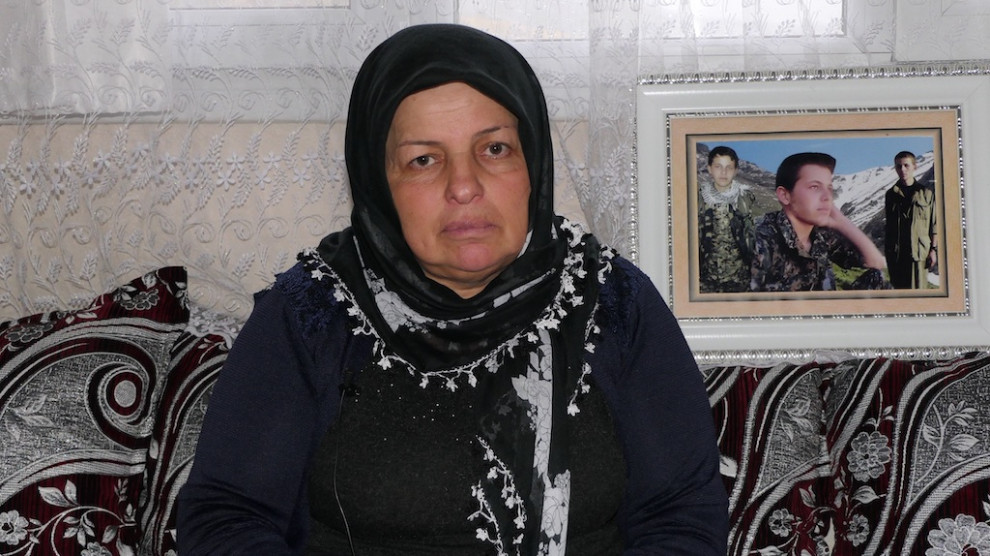 On 28 December 2011, there was another massacre officially carried out by the Turkish state, the Roboski Massacre. 
Turkish army F-16 warplanes bombed and killed 34 civilians in the Roboski Village, Uludere district of Sirnak, as they were cross-border trading between Northern and Southern Kurdistan.
Eight years have passed since the massacre and instead of being punished the authors of that massacre have been rewarded. Instead to add pain to pain, the State has unleashed a policy of repression against the families of the 34 civilians, many of them young boys.
Yet the families have never stepped back from their struggle. 
Young people who lost their relatives in the massacre have reacted in many ways to the impunity policy. Participation in the Kurdish Freedom Struggle increased among the youth in the village after the massacre. Ramazan Tosun, who lost his brother in the massacre, was one of these young people who joined the Kurdish Freedom Movement.
A smart and successful child
Ramazan's mother, Fadile Tosun, said that her son was hardworking and intelligent. "My son was so successful and smart that his father enrolled him in a private school near our village, in Kumçatı. He improved himself in painting while studying at the school in Kumçatı and received awards for his drawings."
Ramazan was then sent to another school in Urfa. "He was given a picture to draw at home, and drew a picture of [Kurdish singer] Ahmet Kaya. The teacher reacted angrily when he saw the picture. In another assignment, he drew two birds. It was a colour picture. This time the teacher went over my son saying that the picture of the birds was actually a flag. His teacher said that the painting was not an appropriate one."
Mother Tosun said that Ramazan had come home quite annoyed over the problems experienced at school. "Ramazan was already filled with a sense of revenge because of his older brother who had been killed in the Roboski massacre. He was very angry with those who saw all of these pain and revived it. He didn't come back one day. Ramazan joined the guerrilla while he was attending school 3 years after his brother was murdered."
Fadile Tosun said that her son Ramazan lost his life on 11 August 2018. "One day we saw on the news that my son had fallen martyr. A condolence tent was put up in the village. But the state tried to stop this. They were very heavy with us. Many young people went on the same road as Ramazan. Many had lost relatives in the Roboski Massacre. Three young people went from my relatives and other from other families."