Young people in Sulaymaniyah march against Turkish attacks and KDP betrayal
Young people in Sulaymaniyah said to the Turkish state and the KDP: "We draw our strength from Imrali and the guerrilla resistance. The end of those who betrayed their nation will come."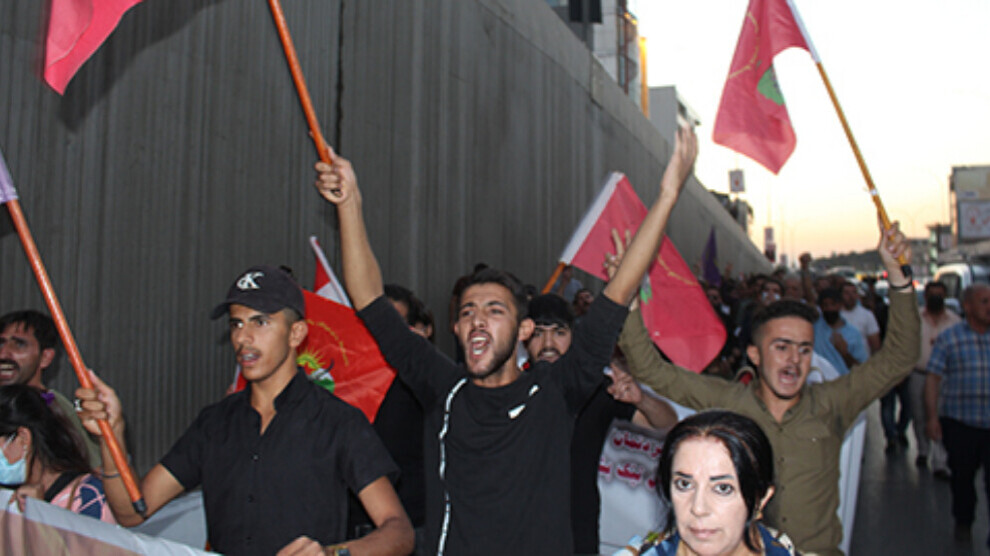 Young people organized a march in Sulaymaniyah in support to the guerrillas in the Medya Defense Areas and in solidarity with the 18 prisoners held in Behdinan who went on death fast. Young people also protested the attacks of the KDP.
The young people marching from Salim Street to Baxê Giştî chanted the slogans such as "Bijî guerrilla" (Long live the guerrilla) and "Bimre xiyanet" (Down with the betrayal).
Rêdûr Germiyani spoke on behalf of the Patriotic Youth Association in Baxê Gişti. Drawing attention to the KDP's cooperation with the Turkish state, the resistance of the guerrilla and the pressures on the activists imprisoned in Behdinan, Germiyani said: "We say enough is enough! We are tired of the KDP betrayal of the guerrillas who resist the invading Turkish state. It is the right of the guerrillas to defend every inch of Kurdistan against the enemy."
Addressing the KDP and the Turkish state, Rêdûr Germiyani said: "The KDP and the Turkish state should know that we young people draw our strength from Imrali and the guerrilla resistance. The people and the guerrillas can never