14 politicians and unionists jailed in Amed
Out of the 19 politicians and unionists who were detained last week, 14 have been remanded in custody.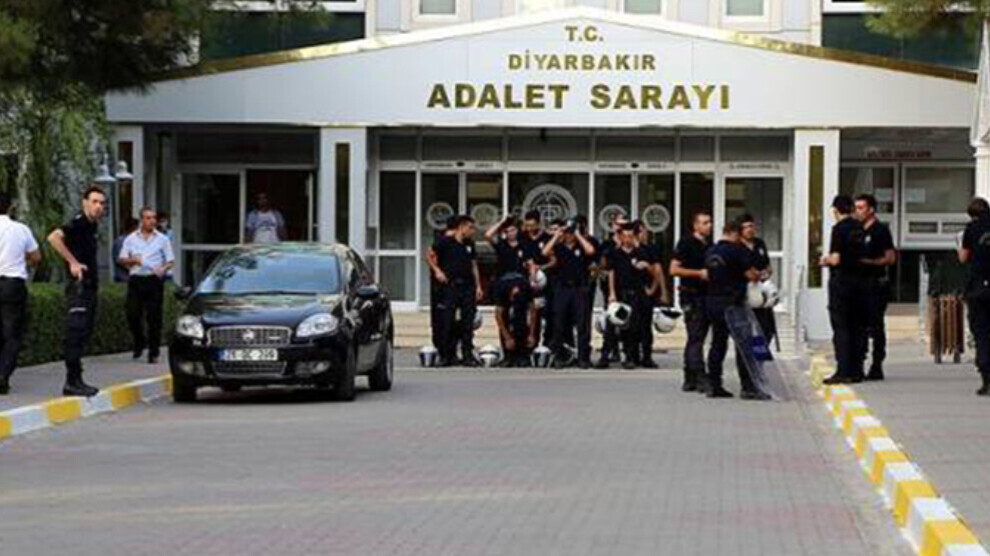 As many as 19 politicians and unionists were taken into custody in an Amed-based operation carried out in five cities on 8-9 November.
The detainees, accused of "membership in a terrorist organization" based on accounts of secret witnesses, were referred to court after an extension of their detention period.
The accusations were grounded on the detainees' participation in protest actions against the appointment of trustees to HDP municipalities, violence against women, press statements in solidarity with detained members of Eğitim-Sen Union and commemoration events in memory of slain Kurdish journalist Musa Anter and victims of the Halabja massacre.
While 5 of the detainees were released, 14 were remanded in custody, including;
HDP Amed provincial branch administrator Mehmet Asana,
HDP Bağlar district branch co-chair Nasır Yentar,
HDP Bağlar district branch administrator Hüseyin Baran,
HDP Bismil district branch co-chair Mehmet Şakir Demir,
HDP Local Administrations Board member Ömer Filitoğlu,
Democratic Regions Party (DBP) Amed provincial branch administrators Yasemin Akengin, Mehmet Ali Alkan, Mehmet Süslü and Abdullah Dengiz.
Kurdistan Socialist Party (PSK) Vice Chair Bayram Bozyel,
Pir Sultan Abdal Cultural Association (PSAKD) Central Office Administrator Erkan Keskin,
Health and Social Service Workers Union (SES) Amed Branch Executive Gülhan Tekin,
Eğitim-Sen Central Office Board of Inspection member Arzu Koç,
Peace Mothers Assembly member Nezife Yiğit.