Önder: The accused in the Kobanê trial is the solution process
The Kobanê trial is continuing in Ankara. One of the accused is the MP Sırrı Süreyya Önder, who mediated in the negotiations for a solution to the Kurdish question between the Turkish government, Abdullah Öcalan and the PKK.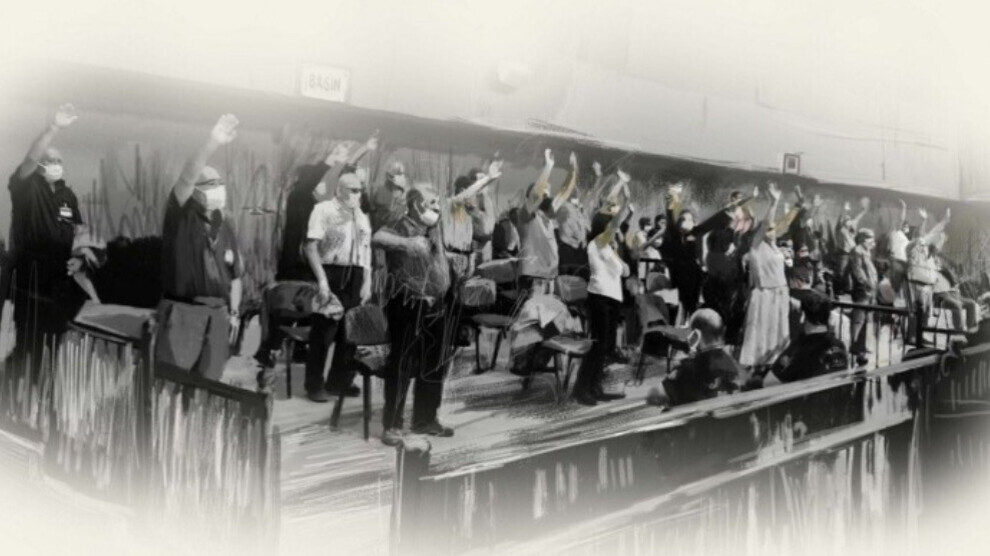 In the Kobanê trial in Ankara, which has been ongoing since April 2021, a total of 108 personalities from politics, civil society and the Kurdish freedom movement are accused of terror offences and murder in dozens of cases in connection with the protests during the ISIS attack on Kobanê in October 2014. Among them are former HDP co-chairs Selahattin Demirtaş and Figen Yüksekdağ and the entire party executive at the time. 18 of the accused are currently in pre-trial detention.
One of the defendants who has since been released is Sırrı Süreyya Önder. The filmmaker and politician, who was spokesperson for the Imrali Delegation during the talks between the Turkish state and Abdullah Öcalan from 2013 to 2015, was elected as a deputy to Turkey's National Assembly in May on the list of the Green Left Party in Istanbul. On Friday, Önder made his remarks at the trial before Ankara's 22nd High Criminal Court, which is being held at the Sincan prison complex.
Önder stated that there was no illegal situation in the Kobanê trial, rather the trial was being conducted in a legal vacuum. "I was elected to parliament with the votes of the people, and my duties, position and status are defined by the constitution and the rules of procedure. You have rejected my request to lift the ban on leaving the country every time," Önder said. Most recently, he said, he had been offered the prospect of permission to travel abroad, provided it was related to his parliamentary activities.
Önder was a member of parliament for the BDP and HDP between 2011 and 2018. In court, he pointed out that he also had voters in Berlin and Paris and that he did political work there as well. He stated that the defendant in the Kobanê trial is not him personally, but the subject of the trial is the negotiation process for a solution to the Kurdish question, which was unilaterally ended by the state in 2015.