Activists continue vigil in front of OPCW
Activists have been protesting in front of the UN organization OPCW for over a week, demanding an investigation into the use of chemical weapons by the Turkish military in the southern Kurdish Medya Defense Areas.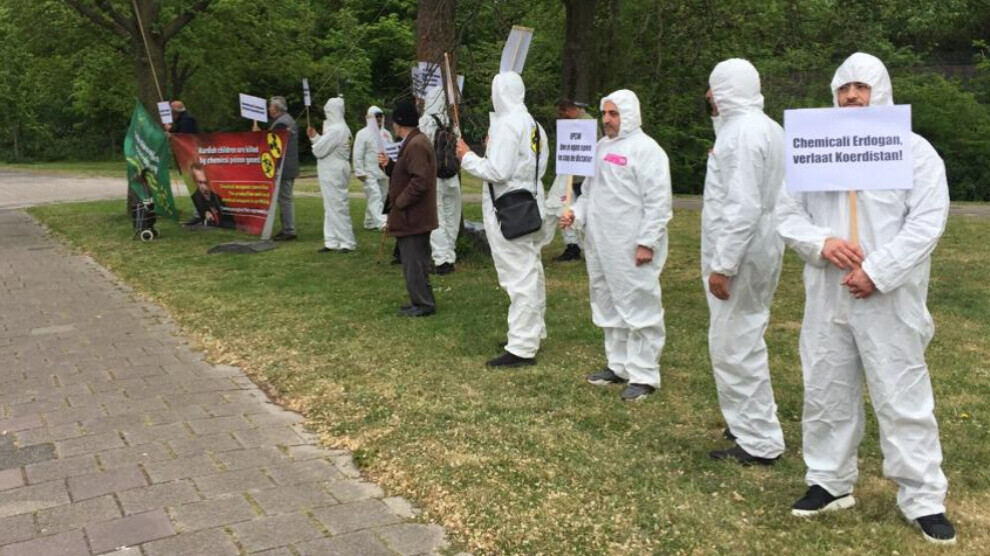 A protest vigil has been taking place in front of the Organization for the Prohibition of Chemical Weapons (OPCW) building in The Hague since 3 May.
Every Tuesday and Thursday, the activists gather to demand the OPCW to carry out its task in relation to the Turkish chemical weapons attacks on the southern Kurdish Medya Defense Areas and to conduct appropriate investigations.
The protests are organized by the Kurdish Women's Movement in Europe and the Kurdish umbrella organizations in Belgium and the Netherlands, NAV-BEL and DEM-NED. The activists announce that they will continue their action until the OPCW fulfils its task. The action will continue tomorrow, Thursday, at 2 pm.