Activists in Europe protest racism and arrest of HDP deputies
Activists in the cities of Hanover, Hildesheim, Nuremberg in Germany, Den Haag in the Netherlands and Geneva in Switzerland protested the racist attacks carried out by Turkey against Kurds.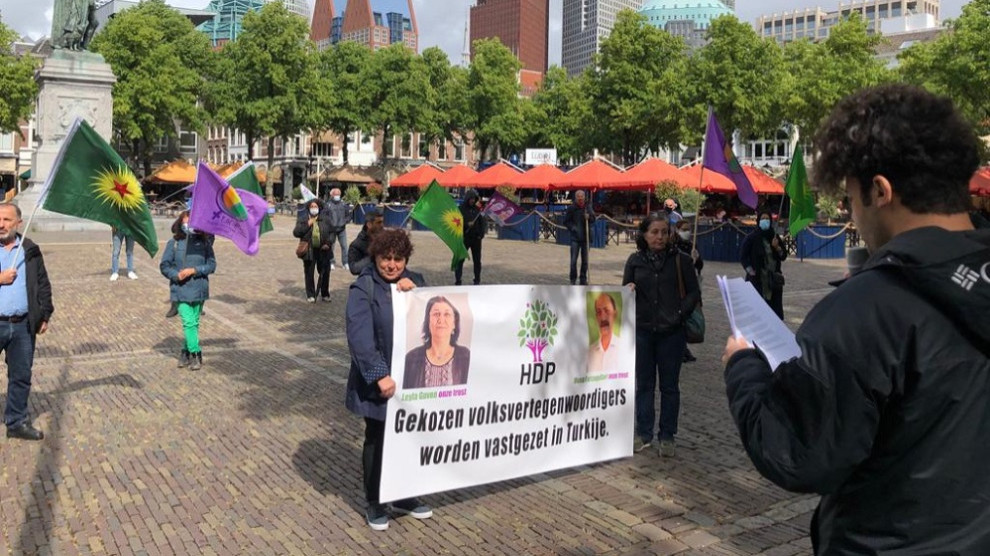 Protests took place in many European cities to protest Turkish racist attacks against Kurds.
DEN HAAG
In the city of Den Haag in the Netherlands, the Kurds protested the AKP / MHP policies and attacks targeting the HDP deputies.
The action was organised by Den Haag Democratic Kurdish Community Center.
HANOVER
The AKP new political coup was protested in Hanover in an action organised by Ronahi Women's Council.
The arrest of HDP deputies Leyla Güven and Musa Farisoğulları was protested.
HILDESHEIM
In Hildesheim activists protested the arrest of the two HDP deputies, the invasion attacks carried out by the Turkish state in both South Kurdistan and North East Syria and the racist attacks targeting Kurds. Activists also called on people to boycott Turkish tourism.
The action was organized by the Democratic Kurdish Community Council of Hildesheim, Berçem Cîlo Women's Council and Meryem Women's Commune
NUREMBERG
Activists in Nuremberg protested the killing of George Floyd by racist police in the US, the murder of Barış Çakan for listening to Kurdish music and the arrests of two HDP deputies.
Hundreds of people gathered at Nuremberg Gostenhof.
GENEVA
Tevgera Ciwanên Şoreşger, Riseup4Rojava and Revolutionary Youth Movement (RJ-Revolutionäre Jugend) activists in Geneva organised a protest against racism and police violence.
Activists paid tribute to George Floyd and Barış Çakan. Young people carried a banner saying: "Stop racism and state terrorism".