Activists in Iraq want to see one of them as Prime Minister
Protesters in Iraq want one of the activists to become Prime Minister.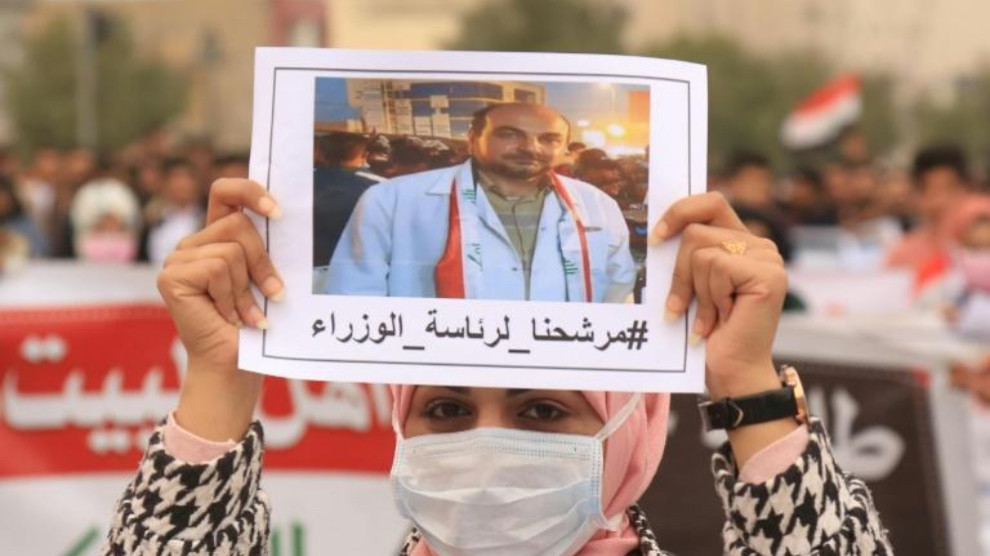 Protests were organised once again in many Iraqi cities on Sunday. In Karbala, the holy Shia city in the south of the country, students carried a photo of an activist named Alaa al-Rikaby and said he should be elected prime minister. Rikaby, a pharmacist, is one of the prominent figures in the protest movement in Nassiria, the center of protests in the south of the country.
Rikaby  has tens of thousands of followers on Twitter. He regularly publishes images. "If the people decide so, I'd accept" he said in his latest image, published on Thursday, after the prime ministerial proposal. He added: "This mission has no value for me, it's not a goal, but I see it as a big responsibility."
Activists proposed al-Rikaby who they would like to see Prime Minister instead of current premier-designate Mohammad Allawi, too close to the ruling class.

Allawi was appointed on 1 February and pledged to announce his cabinet this week.
The protest movement in Iraq has been going on since 1 October. Activists don't like Allawi as he is seen to close to the establishment, having served twice before as minister. Activists demand radical reform in the political system and a complete renewal of the political class.
Nearly 550 people have lost their lives in the protests so far, about 30 thousand people have been injured.