Ahvaz Democratic People's Front claims the attack in Iran
The Ahvaz Democratic People's Front has claimed responsibility for the attack against the military parade in Ahvaz, Iran.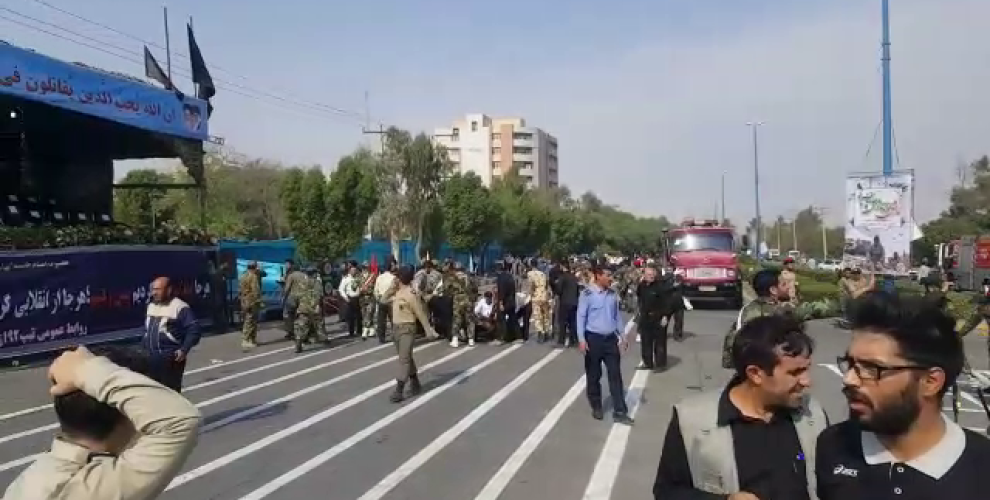 Military parades were held throughout Iranian provinces this morning for the Sacred Defense Week.
The parade in Ahvaz was attacked with guns.
According to the political affairs deputy of the Huzistan Governor, 10 soldiers died and 21 people were wounded.
The Ahwaz Democratic People's Front has claimed responsibility for the attack. The organization issued a short statement and said, "The revolutionary fighters of the Ahvaz Democratic People's Front have carried out a successful action against the invading Vilayat-e Faqih state this morning. The Revolutionary and belligerent Al Ahvaz Front fighters have carried out a great action against the Vilayat-e Faqih invaders this morning. Many invading Vilayat-e Faqih soldiers and officers died in the armed action carried out by our revolutionary militants."
According to the official news agency Irna, at least 20 people have been wounded, including 1 woman and 1 child.
The Tasnim news agency announced that 10 soldiers had lost their lives. The Isna news agency reported 8 to 9 soldiers dead and 20 wounded. Governor of Huzistan Province, which has Ahwaz as its capital, Ali Huseyin Huseyinzadeh said the wounded are in critical condition.
The Fars news agency reported two armed men opening fire on the crowd and then targeting the protocol seating. Fars said both men had been "neutralized".
A military parade by the Revolutionary Guard (Pasdaran) and the army was held in Tehran and all states throughout Iran today for the first day of the sacred defense week. President of Iran and other high ranking officials are attending the ceremonies that have turned into a military show of power where the latest technology in weapons is exhibited. The military parade had 600 warships participating from the Persian Gulf and the Bender Abbas Port.